AGGREGATE SCREENS Compass Wire is a one stop shop provider for original equipment manufacturer (OEM) replacement screens for both portable plants and stationary plants. We supply hooked screens and edged preps, panels, and trommel screens and parts, for aggregate customers. Compass Wire offers a wide variety of screening media.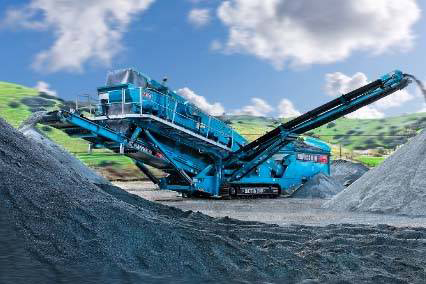 Our aggregate screens are designed for companies screening gravel, asphalt, sand, limestone, and more!

High carbon and stainless-steel openings are available for almost immediate shipment from our extensive inventory. Special sizes, styles, and materials are always available. Shroud materials including stainless, galvanized and mild steel, and other materials are available on request.

VIBRATORY HOOKED REPLACEMENT SCREENS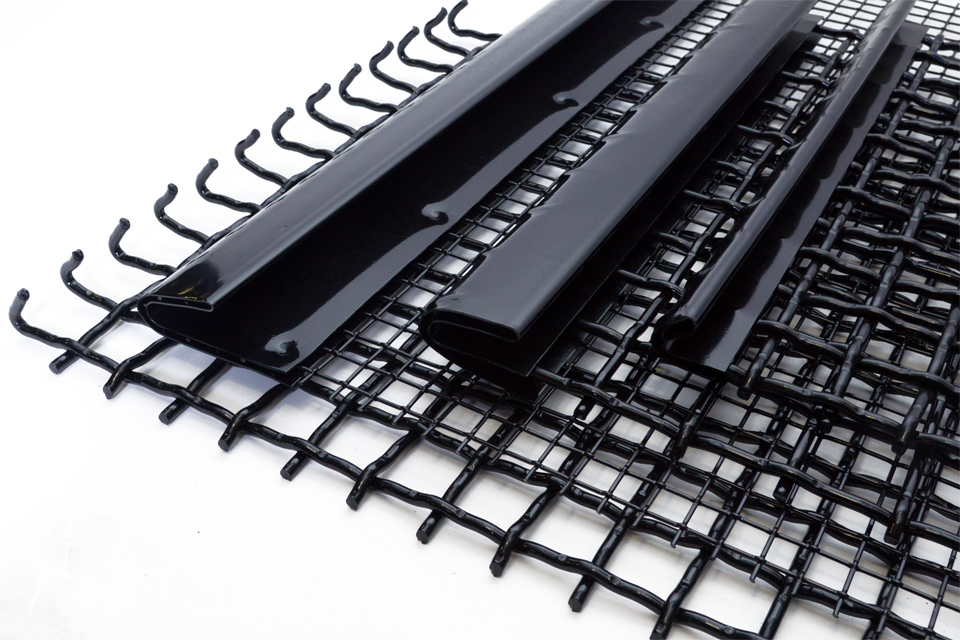 Variety of Hooked Screens for Aggregate
Vibrating replacement screens are ideal for a wide range for industries including stone, mineral, chemical, food, plastic and agriculture. Screens are fabricated based on your specifications – available in both standard and custom sizes. Whether separating solids from liquids, or sizing other material, our hooked screens are produced to your specifications. Screens can be fabricated with inserts, backing cloth, open end preparation, heat sealed protective tape, etc. Compass Wire can help you find the best screen style for the aggregate materials you are processing.

WIRE CLOTH SCREENS
| | |
| --- | --- |
| | |
Compass's Wire Cloth Screens are fabricated to suit your requirements and come in a variety of material choices and hook and edge prep materials.
Greater throughput
Various width and lengths
More cost effective than rubber or polyurethane
Designed to withstand product impact and vibration fatigue
Stainless steel, high carbon & low carbon steel alloys materials available
Hook and Edge Prep materials – Mild Steel, Galvanized Steel, Stainless Steel, Custom Material
Wire Cloth Weave Styles
Efficient screening of materials requires the right weave. We have one of the largest selections of weave styles available. More weave selection means better designs for special needs… aggregate production, mineral sizing, grain drying, traveling water screens, power plant applications, livestock flooring and many others. Select from the weaves shown here or call us for information on special fabricated screens.
Double Crimp- All around performance for medium to heavy wire in relation to screen opening size. Efficient and long-wearing in a variety of applications.
Loc-Crimp – For light to medium wire in relation to screen opening size. Wire is locked in place for long wear and accurate screen openings for the life of the screen.
Loc-Crimp Double-Crimp – Single shoot oblong openings solve minor blinding problems for better flow
Flat Top – Improves material flow with flatter surface than other weaves. Lock weave maintains accurate openings.
Tri-Loc – Long openings will keep sticky or wet material flowing freely. Weave holds wires securely yet permits slight vibration to keep openings clear.
Intercrimp – When open area is important. Extra crimps provide locking and tightness for light wires in relation to the large openings
Tri-Mesh – All the advantages of Tri-Loc weave with Loc-Crimp in one direction and Dbl-Crimp in the other. In addition, the length of the slot can be made to any opening and wire specification
Non-Blinding Screens
Compass Wire offers Non-Blinding Screens (images below) – these self-cleaning screens are made of wires that vibrate independently to keep both production rates and product quality at the highest level. All non-blinding screens are available in oil-tempered and stainless steel wire, and can be hooked with any edge style to fit all screening equipment.
A-Style Screens

Triangular Shaped Openings
Resilient to damage from oversized material
Most accurate for sizing
B-Style Screens

Diamond-shaped openings
Accurately size dry or damp material
Also available in High Carbon wire
C-Style Screens

Herringbone weave pattern
Prevent roots, grass and other debris from clogging screen surface
Used where gradation from raw to finished is not great
Available with polyurethane clusters
Poly replaces the woven wire clusters for greater flexibility, long life and little to no blinging in damp and sticky applications.
TROMMEL SCREENS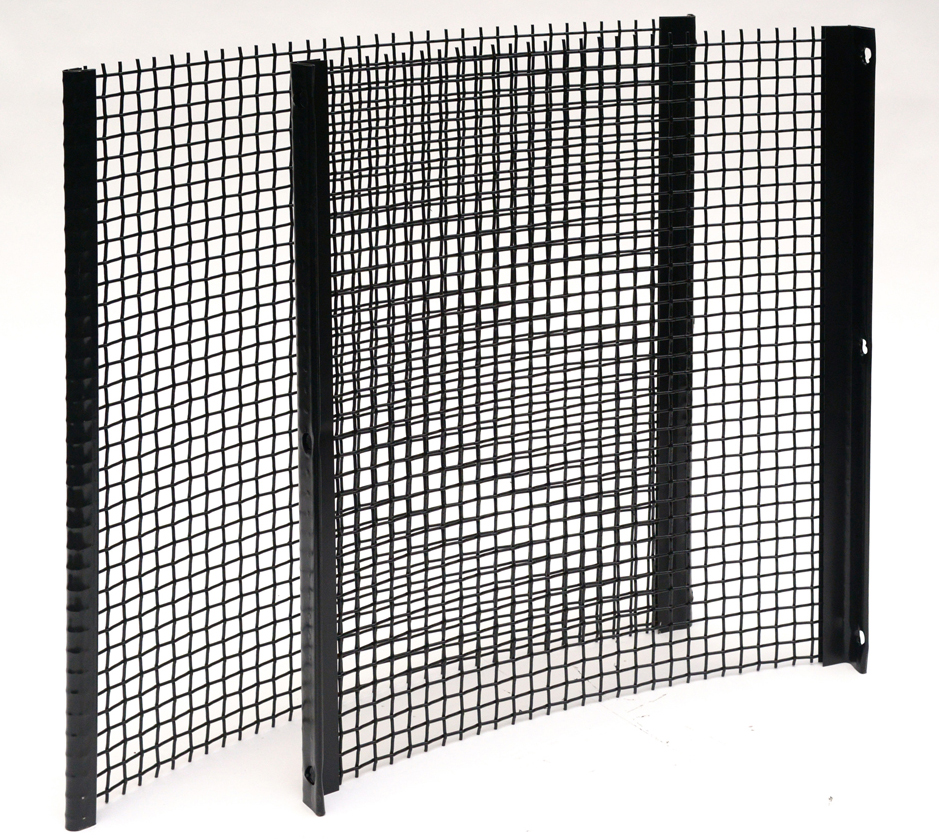 These cylindrical screens classify aggregate products when processing wet materials such as soil, mulch, and sand.
We can fabricate our edges to OEM specs, or use our custom fabricated shrouded edge (up to certain wire diameters) or a welded-on edge.
Available wire diameters range from 0.135 to 0.375
TROMMEL BRUSHES are used to clean the screens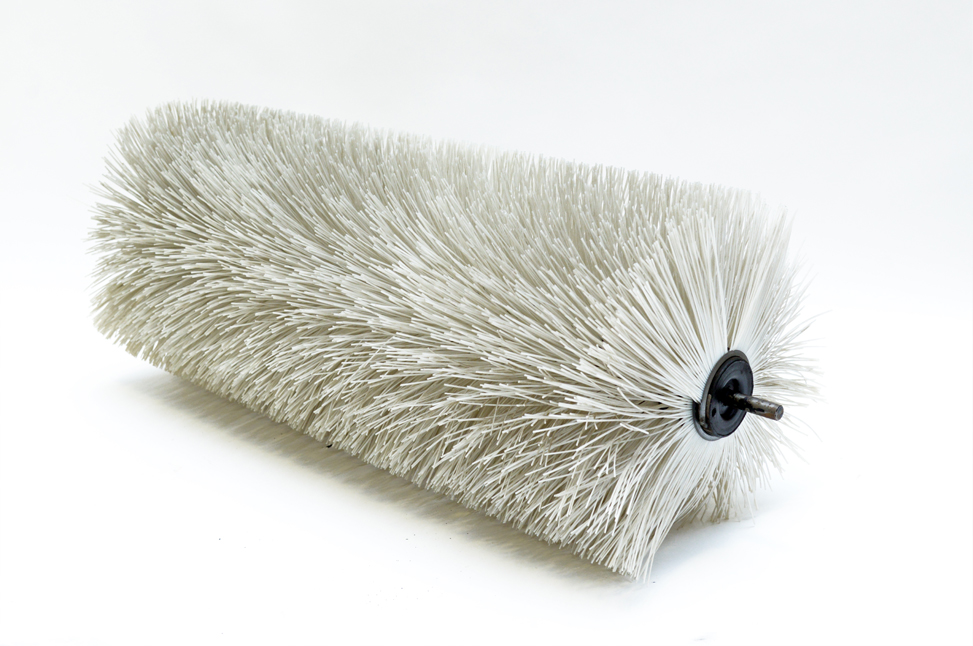 PIANO WIRE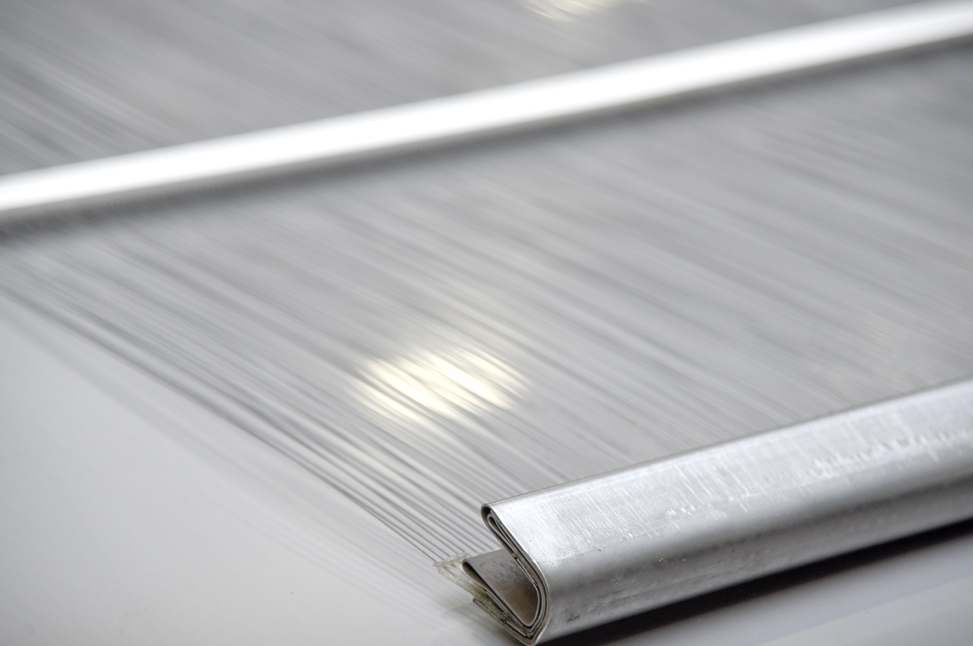 We carry a wide variety of piano wire in stock to ensure a quick delivery.
Harp fingers are also available: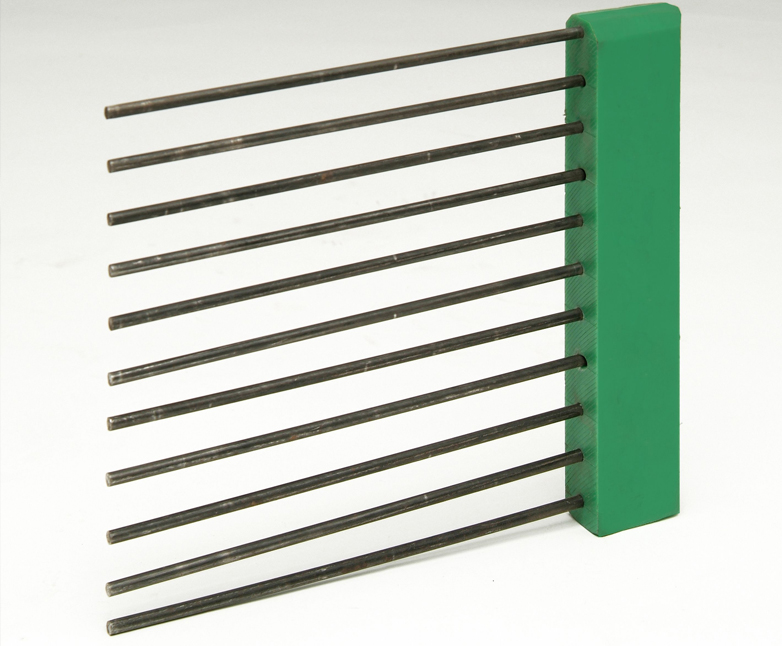 POLYURETHANE SCREENS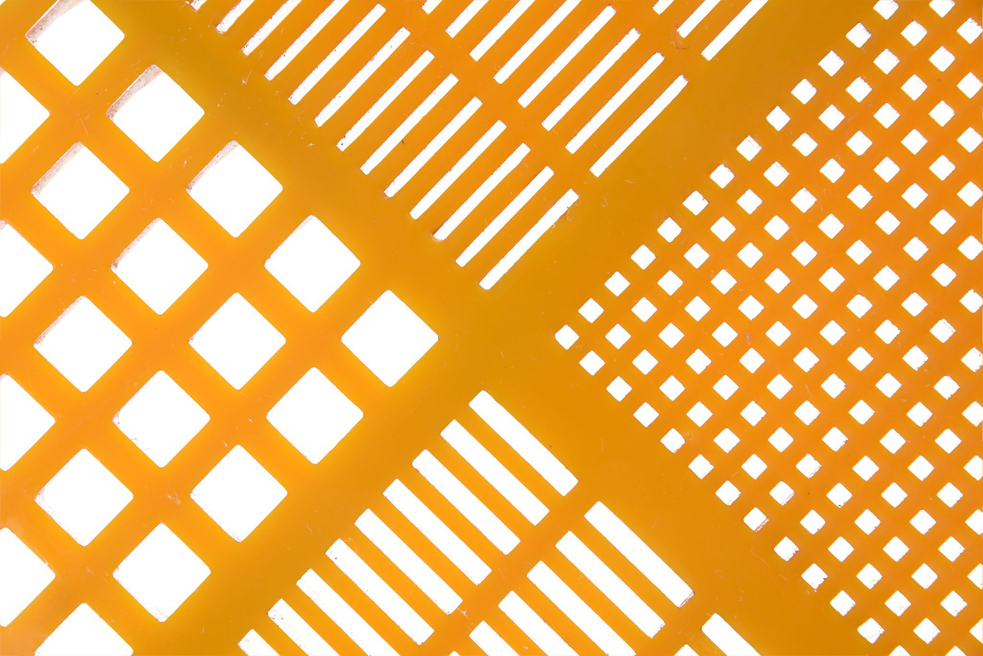 Longer life span than wire cloth
Excellent though put due to reduced plugging and blinding
Easy installation and flexible installation options – snap in replacement areas!
Modular or permanent with quick installation
RUBBER SCREEN
Rubber surface molded to steel backing plate
Ideal for scalping applications
Excellent abrasion, impact and wear resistance
Used for wet or dry applications
PERFORATED METAL PLATE
AKA "punch plate"
Available in various opening shapes – round, square, slotted or hexagonal perforated openings.
Staggered opening to prevent blinding
Efficient at screening material to a specific size
Used for both Wet or Dry applications
Superior wear and impact resistance
Maximum open area
Available in high carbon steel
Hook and Edge Prep
Compass Wire fabricates screens with a variety of hooks and shroud material to suit your requirements.
Hook & Edge Prep Materials
Mild Steel
Galvanized Steel
Stainless Steel
Custom Material
Parts
Compass Wire carries a full line of replacement parts!
| | | |
| --- | --- | --- |
| Bolts, Nuts, Pins, Wedges | Side Clamp Rails | Channel Rubber |
| | | |
| --- | --- | --- |
| Deister Donuts | Skirtboard Rubber | Spray Bar Deflector |
| | | |
| --- | --- | --- |
| Trommel Brushes | T-Scale Rubber | Sharkskin Panels |
| | | |
| --- | --- | --- |
| UHMV Panels | All Polyurethane Parts  | Classifier Shoes |
---

Request For Additional Information: