Who It's For:
Nobel Fire is Dyno Nobel's digital platform that seamlessly integrates with large operators' complex digital ecosystems while simultaneously providing a holistic solution for less sophisticated operations. While other explosive suppliers try to lock their customers into their ecosystem, Nobel Fire supplements our customers' ecosystems by providing world-class technical solutions that cannot be found anywhere else. Whether it's our advanced vibration prediction tool, our powerful modeling tools FDM and GEM, or the best blast reporting platform available, Nobel Fire offers the best-in-class solution across all mining sectors.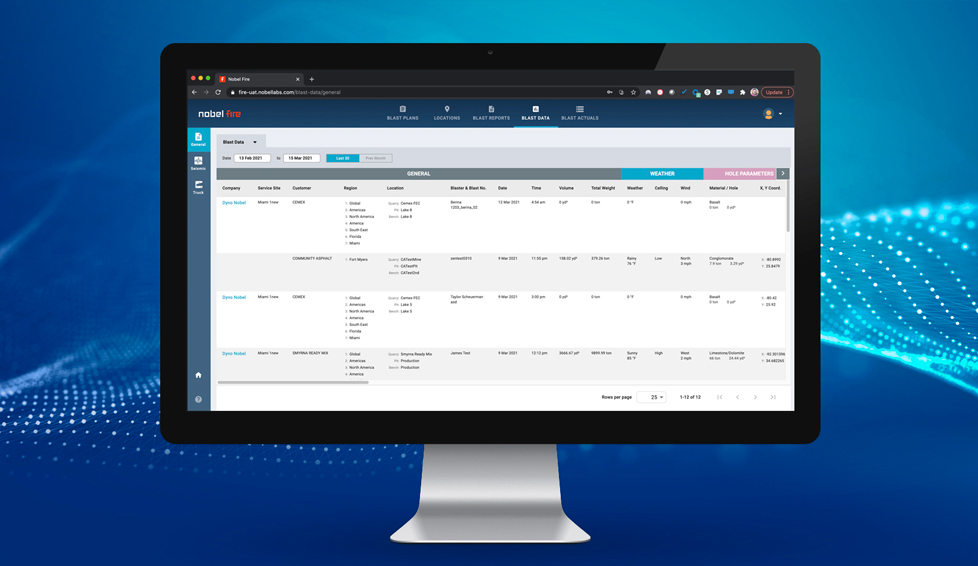 Customer Need:
Our customers need results from their explosives outcomes. From accurate regulatory reporting to knowing the outcome of their fragmentation or vibration results, Nobel Fire offers our users confidence in achieving the desired outcome. And because our customers have a myriad of digital tools they already use in their operation, the last thing they need is to be locked into a tool they don't need or that doesn't integrate into their ecosystem. That's why Nobel Fire's open-integration platform addresses our customers' needs seamlessly where it best serves their operation.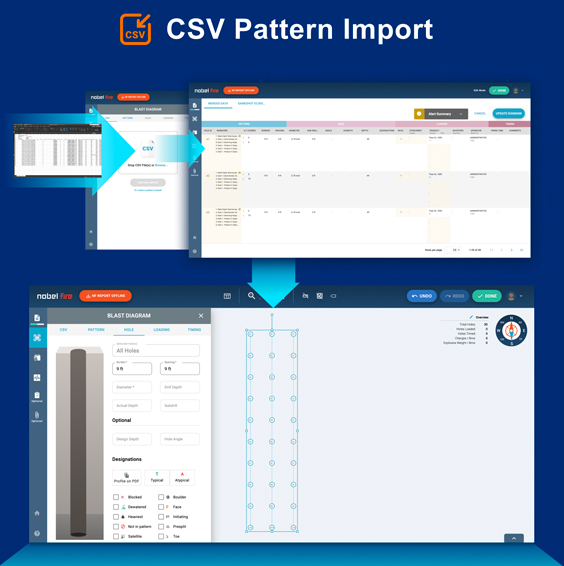 How It works:
Nobel Fire offers solutions for every step of the blasting process regardless of the level of technological sophistication of the customer.
Design: Nobel Fire offers tools for 2D blast layout, vibration predictions, Fracture Density Model (FDM) fragmentation modeling, and integration with ViewShot (a blast design software).
Data Collection: The platform provides a mobile app for drill logging and load logging, as well as integration with delivery systems like EC200, EC300, and Universal Control System (UCS).
Design Vs. Actual Blasts: Nobel Fire allows users to compare the designed blast parameters with the actual blast results to facilitate analysis and optimization.
Blast Reporting: The software generates comprehensive blast reports that meet regulatory requirements and provide valuable summaries to the end customer.
Post-Blast Analysis and Dashboarding: Nobel Fire offers post-blast analysis capabilities and provides dashboarding features for visualizing and analyzing aggregated blast data to assess trends in explosives usage and performance.
Customer Outcomes:
Nobel Fire strengthens the partnership between Dyno Nobel, its distributors, and their customers by providing valuable insights and facilitating better communication and collaboration to achieve desired results. When customers partner with Dyno Nobel and leverage Nobel Fire, they can be sure that their vibration will be properly controlled, their fragmentation is what they need, and their reports are compliant. Because Nobel Fire is agnostic, customers can interface with the platform as much or as little as they need while still using their current digital tools in their workflow seamlessly. As they leverage Nobel Fire to the fullest, our customers will be able to see real-time progress in their field execution process.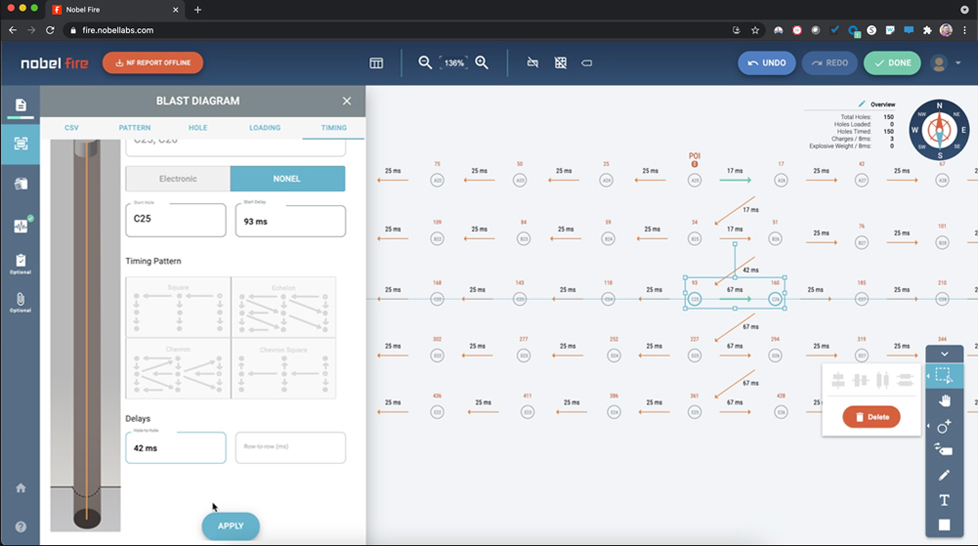 See Nobel Fire in action here: https://youtu.be/QDP_Sj6fh6g
Learn more by visiting: https://www.dynonobel.com/our-services/software-services
---

Request For Additional Information: