Gundlach's Double Roll Crusher
Dozens of roll configurations available to meet your specific application needs.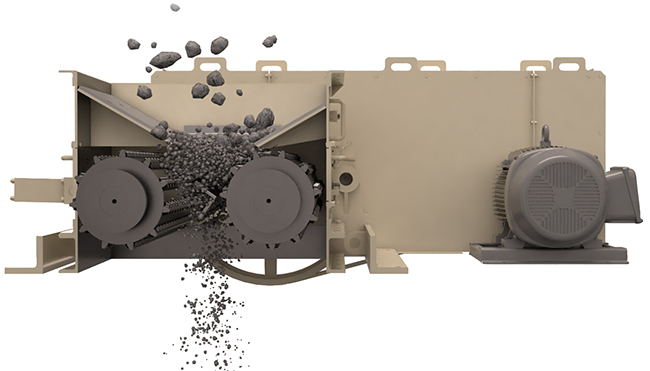 Optional Nitroil® Tramp Metal Protection System
Advantages
Only crusher able to product cubical product with uniform sizing and less fines
Slow roll speed, low horsepower – reduces power consumption and operational costs
Accepts large feed sizes up to 1200 mm
Minimal fines generation
Excellent top size control without slabbing
Throughput can range from 10 TPH up to over 6000 TPH
Product size adjustment in a few minutes while crusher is running
Optional Nitroil® Tramp Metal Protection System
Ease of maintenance through features such as coupling mounted rolls that can be replaced in hours
Flexible machine configurations for maximum control of product size
Check out the full range of Gundlach Crusher and Roll Options
Gundlach's New Generation style Cage-Paktor® Cages
Dozens of roll configurations available to meet your specific application needs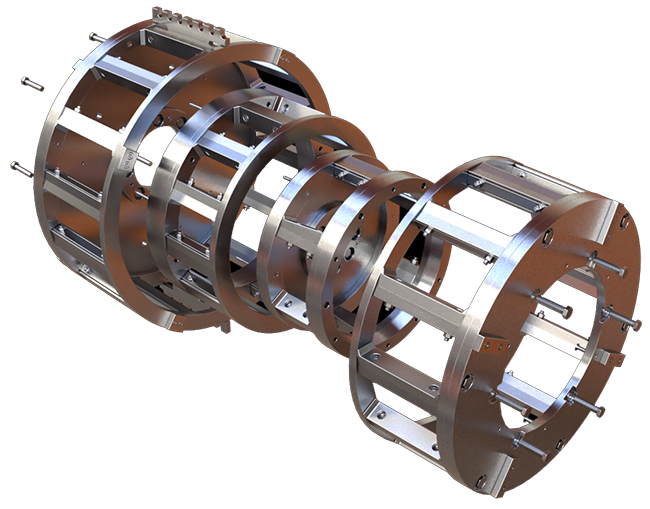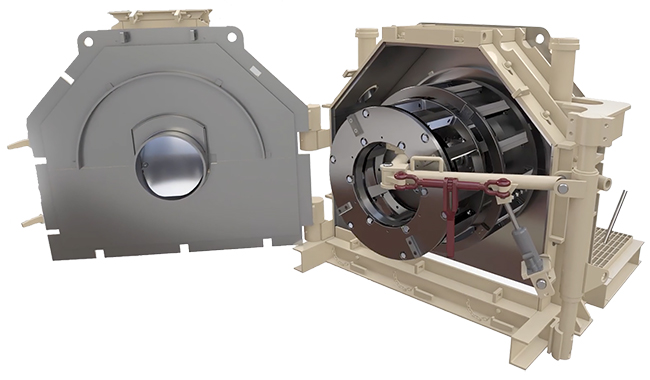 Advantages
Superior durability
High top-size yield with minimize fines
Enhanced wear resistance
Easier, faster and safer maintenance
No excessive oversizes
Longer intervals between maintenance due to greater overall wear resistance
Lower maintenance costs due to quicker maintenance time
Fully interchangeable with existing machines
Improved lead time with plug & play parts
Low power consumption per ton
Check out the cool animation showing the new re-engineered cages that provide substantially more wear resistance than competitor models
Jeffrey Rader's EnduraHog Flextooth® Model
Designed for hard materials in the aggregates and mining industries.
Its specialized hammers offer maximum power at more efficient speeds, and provide additional protection from uncrushables.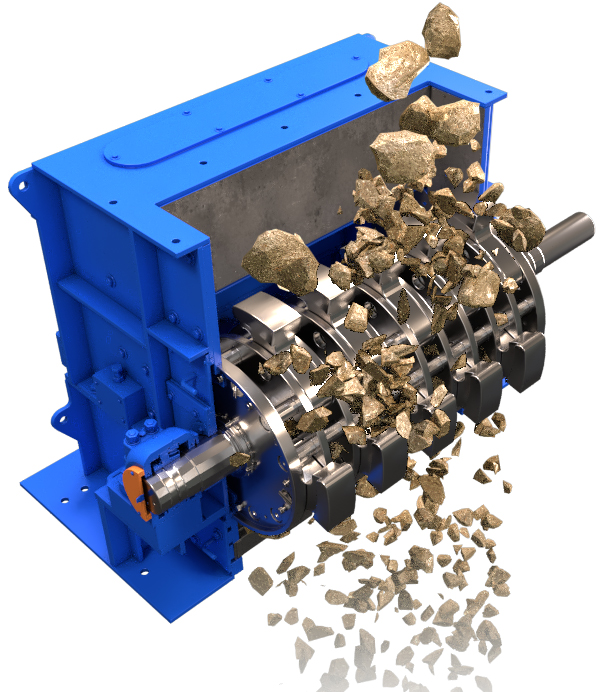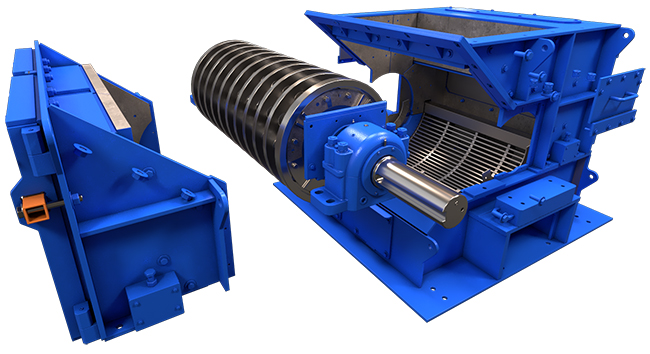 Easy Access to Internal Wear Components for Easy Maintenance
Advantages
Easy access to internal wear components with new housing upgrades and ultra-large doors that offer the safest, fastest, and easiest options for getting to hammers, rotors, and liners.
Maintenance operators can quickly perform routine maintenance with minimal downtime and lower risk of injury.
Enhanced wear resistance
Slant-Flow® screen grates are unique to our EnduraHogs. Their patented design provides more shredding action and allows the material to evacuate faster and allow customers to gain additional efficiency and cost-effectiveness due to less clogging and diminished fines, with less chance for overall operational failure.
EnduraHogs™ are the new industry standard, these premium array of material-sizing equipment are perfect for multiple industries, including mining, forest products, waste and recycling, and much more.
Check out this cool animation of our new EnduraHog line of hammermills!
Jeffrey Rader's NFE Electromagnetic Vibrating Feeder
Enhanced design innovations provide easier maintenance and energy efficient handling of larger loads.
Jeffrey Rader® brand NFE Electromechanical Vibrating Feeders are precision tuned near materials own natural frequencies, meaning burden and damping actually boost feeder performance.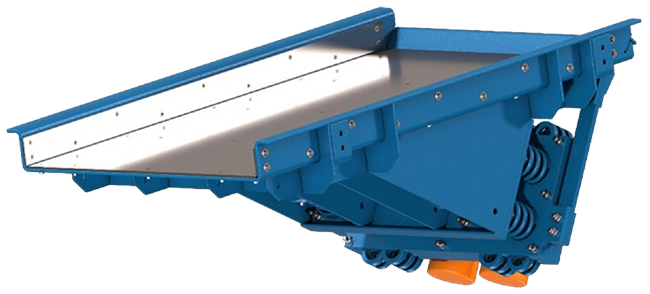 Advantages
Rugged Deck Design
Exciter Assembly
Rugged, vibration resistant spring retention
Vibrating Motors
Frequency Controls
Minimum Drive, Maximum Load
Minimum Stroke Variation
Feeder Capacities & Dimensions
Reduced energy costs
Easier maintenance
Better safety
CE compliant
Check out the new Jeffrey Rader NFE Feeder. Near-zero maintenance, energy efficient, smaller footprint.
---

Request For Additional Information: