SOURCE: CEMEX USA | January 27, 2023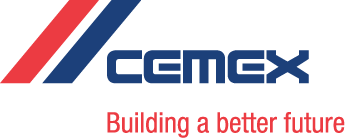 Houston — CEMEX USA ("CEMEX") announced that it has signed a definitive agreement for the purchase of the assets of Atlantic Minerals Limited in Newfoundland, Canada, consisting of a construction and chemical aggregates quarry and port operations as part of the company's growth strategy.
With this investment, CEMEX secures a new long-term aggregates reserve for our extensive Florida operations and the Eastern Coast of the U.S., as well as a source for chemical grade stone serving a wide geographic footprint.
"This acquisition significantly grows our aggregates business with high-quality materials and bolsters our supply chain to better serve the aggregate-constrained Florida market and grow our U.S. customer base," said CEMEX USA President, Jaime Muguiro. "We will be able to further capitalize on growing infrastructure and private sector demand in Florida and elsewhere."
The closing of this transaction is subject to the satisfaction of certain conditions, including consent from government agencies. CEMEX expects to finalize this acquisition at the end of the first quarter of 2023 or soon thereafter.
About CEMEX USA
CEMEX is a global building materials company that provides high-quality products and reliable services with a rich history of improving the wellbeing of those it serves through innovative building solutions, efficiency advancements and sustainability efforts. Its U.S. network includes 10 cement plants, close to 50 strategically located cement terminals, nearly 50 aggregate quarries and more than 280 ready-mix concrete plants. CEMEX USA has been repeatedly recognized for its efforts in sustainability and energy management, including earning U.S. EPA ENERGY STAR® Partner of the Year in 2019, 2020, 2021 and 2022.
To comment on this story or for additional details click on related button above.