General Kinematics STM-SCREEN™ Two-Mass Vibratory Screens utilize GK's proven Two-Mass, natural frequency drive design. This design is load responsive and capable of longer material retention times to work the material more. This means you can get more screening accomplished in the same footprint as your old brute force screens. Dual in-board vibratory motors eliminate expensive belts, shafts, and bearings. Our patented modular design uses a center spline to increase structural integrity significantly and allows for easy assembly and disassembly for quick transport and installation.

RELIABILITY – Experience the most reliable screen in the industry with an average service life 5X that of a brute force model.


EFFICIENCY

– Increase your screening capacity by up to 40%—4x retention rate for improved screening.


CAPACITY

– Improve your throughput by at least 30%.These features combine to provide increased uptime, longer service intervals, significantly increased throughput, and the lowest cost of ownership available in a vibrating screen package.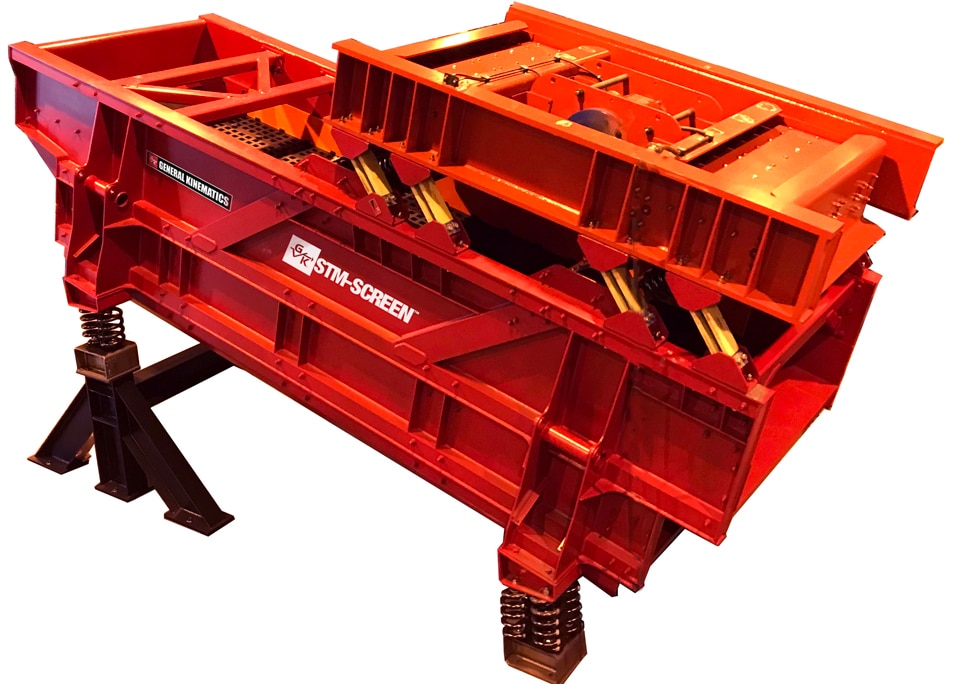 Model STM-D 1849 Double Deck Screen.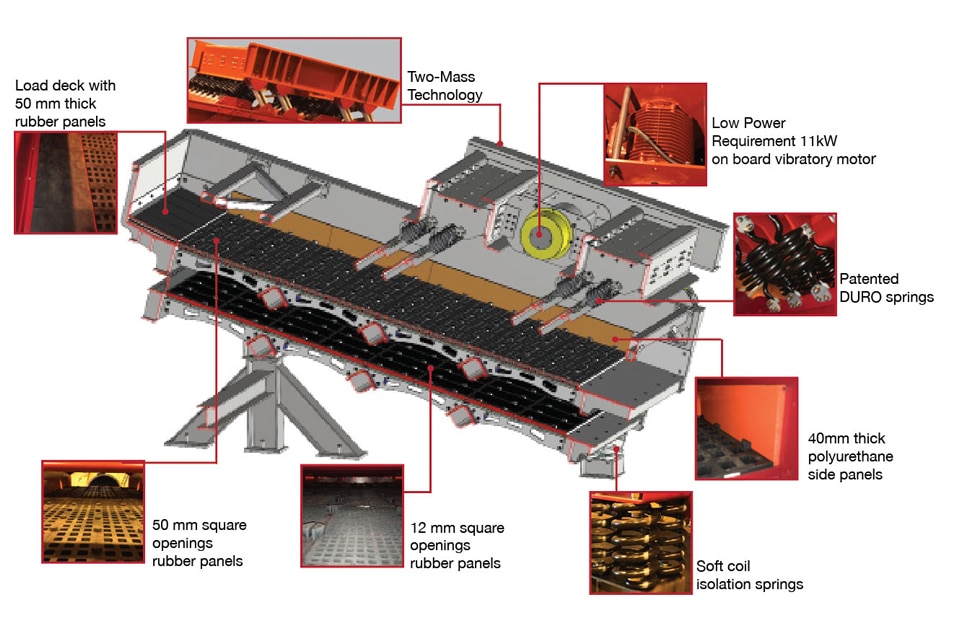 Two-mass technology enabling vibratory screen sizes as large as 5.4m wide by 8.5m long.
Increased Efficiency and Longevity: Designed to keep material on the screen, field tests show we achieve 3 – 4 times longer material retention than banana screens.
---

Request For Additional Information: