EZshot® EZDet (EZD) series is Dyno Nobel's newest electronic initiation system for surface blasting, available now. These new units consist of a green shock tube with a surface detonator attached to one end and a high-strength (#12) in-hole electronic detonator on the other. The surface detonator is set inside of a color-coded plastic EZ™ Connector block to facilitate easy connections to shock tube leads and can hold up to 6 shock tube leads. Easy-to-read, color-coded delay tags display the delay number and nominal firing time prominently to ensure ease-of-use.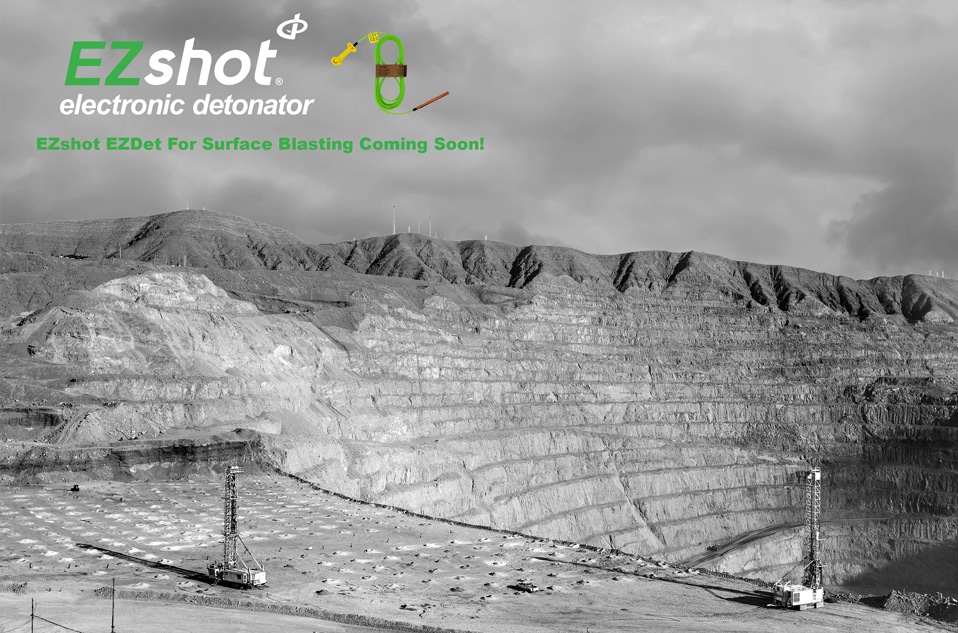 EZshot EZD is now available for quarry, mining and construction markets!
Units can be easily connected to one another to satisfy basic blast design requirements in quarry, mining and construction operations. They can also be used in combination with NONEL® MS, NONEL EZTL™ and/or NONEL TD detonators for complex blast design requirements and minimize inventory of initiation system components.
---

Request For Additional Information: