Load Zones really can be worry free yet frequently these busy points on the conveyor can be a source of real problems. Common challenges include material spillage, escaping dust and safety issues.

For a load zone to be worry free, there are some important steps to consider. A fundamentals checklist would include:

1. Establishing constant belt elevation
2. Proper belt support
3. Impact protection
4. Containment of bulk material
5. Wear protection
6. Sealing of dust and fines.

The examples below followed these fundamentals and were transformed from sources of continual headaches into load zones that are trouble free. When belts are running efficiently, you can put the focus back where it belongs, on productivity.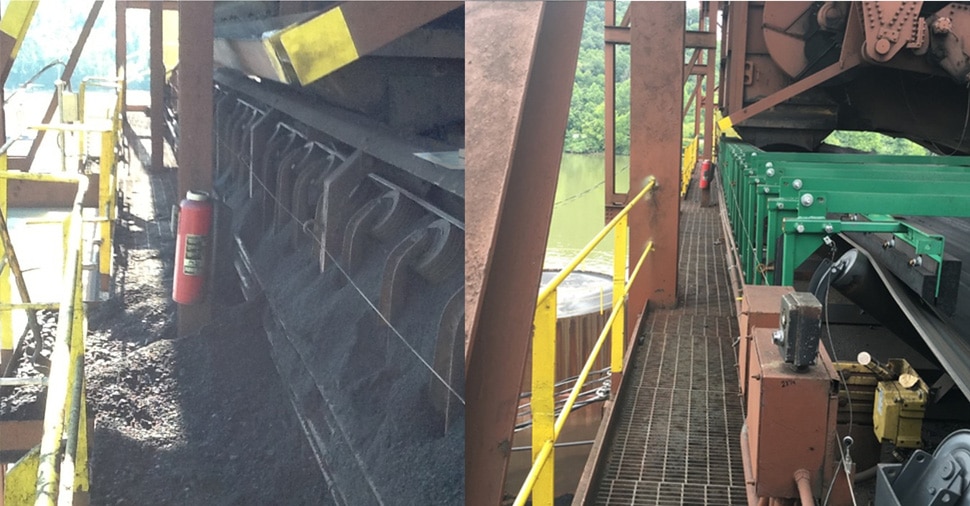 | | |
| --- | --- |
| BEFORE: Barge Unloader running Clean Coal 2"- Belt Width: 72" Belt Speed: 625 fpm and TPH: 4000. | AFTER: Safer work environment, no longer need a vacuum truck when previously it was necessary 2-3 times a week. |

| | |
| --- | --- |
| BEFORE: Load Out Facility, Coal – Belt Width: 60"    Belt Speed 1100+ fpm   TPH 6000+. | AFTER: Made load zone corrections to stabilize the load and provide support for successful material containment. |
---

Request For Additional Information: