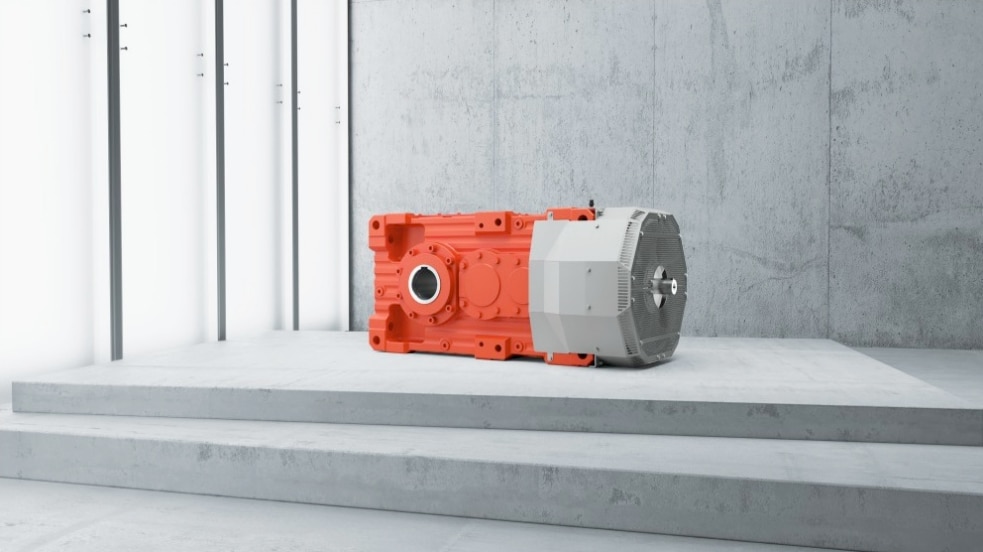 X.e generation industrial gear units are currently available in frame sizes 180e-250e (513,000-1,549,000 lb-in), with sizes 100e-170e (60,000 – 398,000lb-in) launching later this year and sizes 260e-320e (1,814,000 – 4,204,000lb-in) launching in 2021.
The next generation of industrial gear units has been introduced to SEW-Eurodrive's portfolio of drive solutions. Building off the success of the X-Series helical and bevel-helical gear units, the X.e generation represents an evolutionary step in performance. Developed to the latest international standards with advanced calculations, the X.e gear units have been modeled and then validated in the harshest of conditions, both in simulated laboratories and real world applications. The results are improvements to everything a user might hope for – increased lifetime, reduced maintenance, and cooler operating temperatures – while maintaining the foot print and mounting geometry of the existing X-Series product.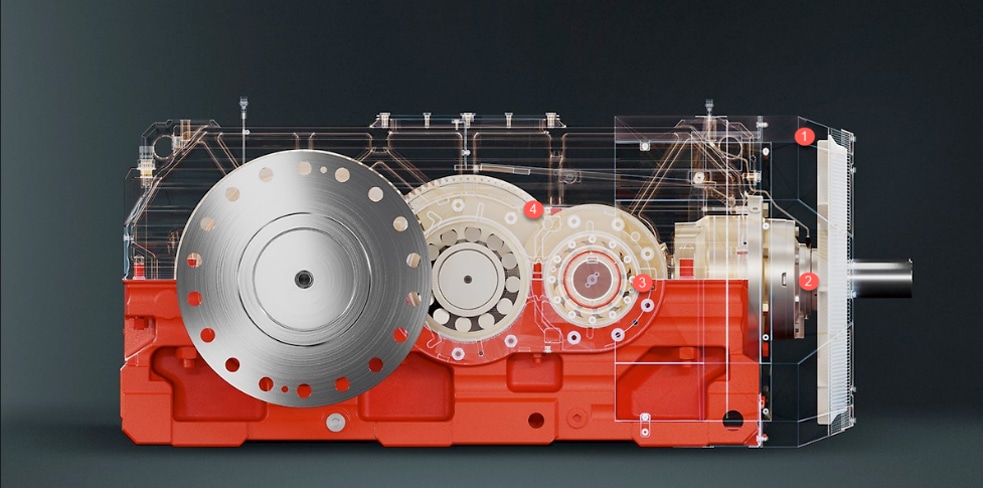 X.e generation industrial gear units have a number of internal and external enhancements to achieve optimal performance without changing the mounting geometry.
The X.e generation allows a tailored fit to suit your specific drive requirements. Standardized adjustments are available in the following areas to optimize the performance most important to the user:
Universal fan concept
With multiple fan designs and diameters housed in one common shroud, the fan cooling can be selected for lower oil temperatures, optimal noise levels, or a balance of both.
Multiple sealing designs
No matter the environment, the X.e generation industrial gear unit has the right shaft sealing solution for your application. Dust protected, radial labyrinth, and contactless sealing solutions are available in both standard and regreasable designs, extending the maintenance intervals for your drive system.
Optimized bearings
Order-specific settings ensure optimal bearing performance for every gear unit along with the ability to adjust for peak bearing lifetime, best tooth contact or reduced operating temperatures
Enhanced splash lubrication
Oil serves multiple purposes in a gear unit and can contribute significantly to the lifetime operating costs. Improvements in oil flow and routing to the most critical areas reduce the hot spots and prolong oil life. Additionally, oil levels can be reduced to cut expenses, while also lowering the operating temperature and increasing the time between oil changes.
---

Request For Additional Information: