SEW-EURODRIVE's patented TorqLOC® hollow shaft mounting system is now available on SEW's X-Series industrial gear units, size 100-210, with machine shaft diameters from 75-185 mm.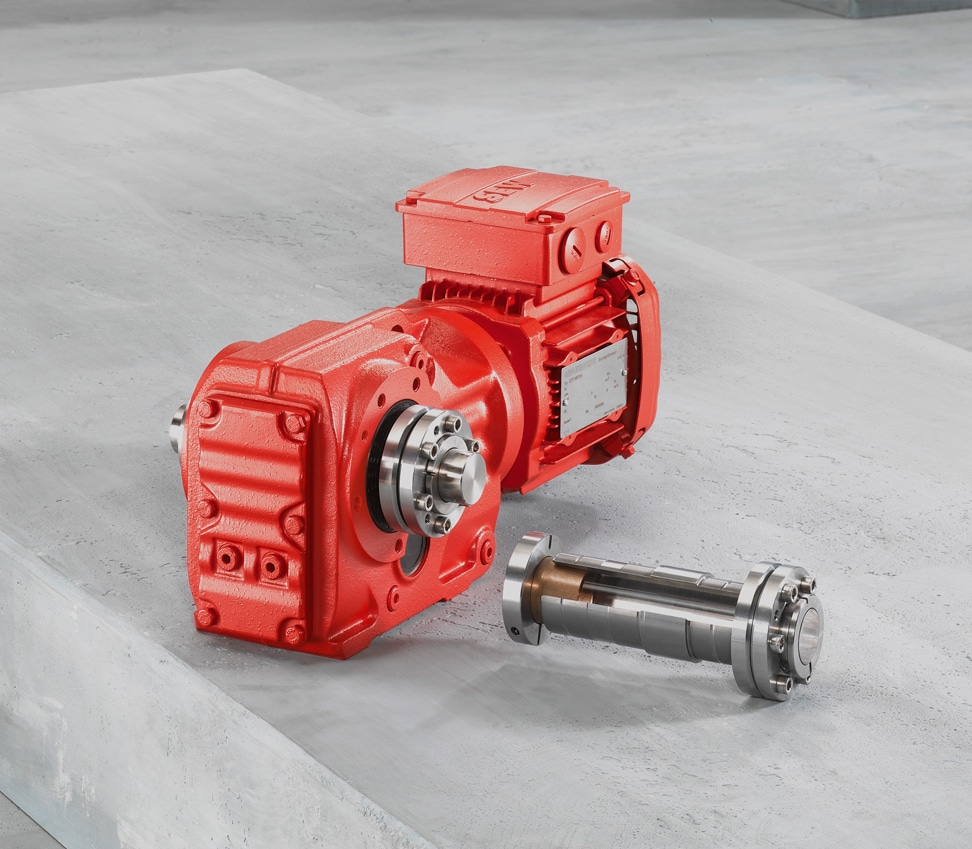 TorqLOC® hollow shaft mounting system has proven its worth to thousands of users
around the world on the K-Series and S-Series gear units from SEW-EURODRIVE.
Our patented TorqLOC® hollow shaft mounting system has already proven its worth in thousands of standard gear unit installations around the world. It is a simple, reliable and intelligent way of connecting the hollow shaft gear unit with the customer's machine shaft, that doesn't require keyways or tight tolerances, and is just as easy to remove as it is to install.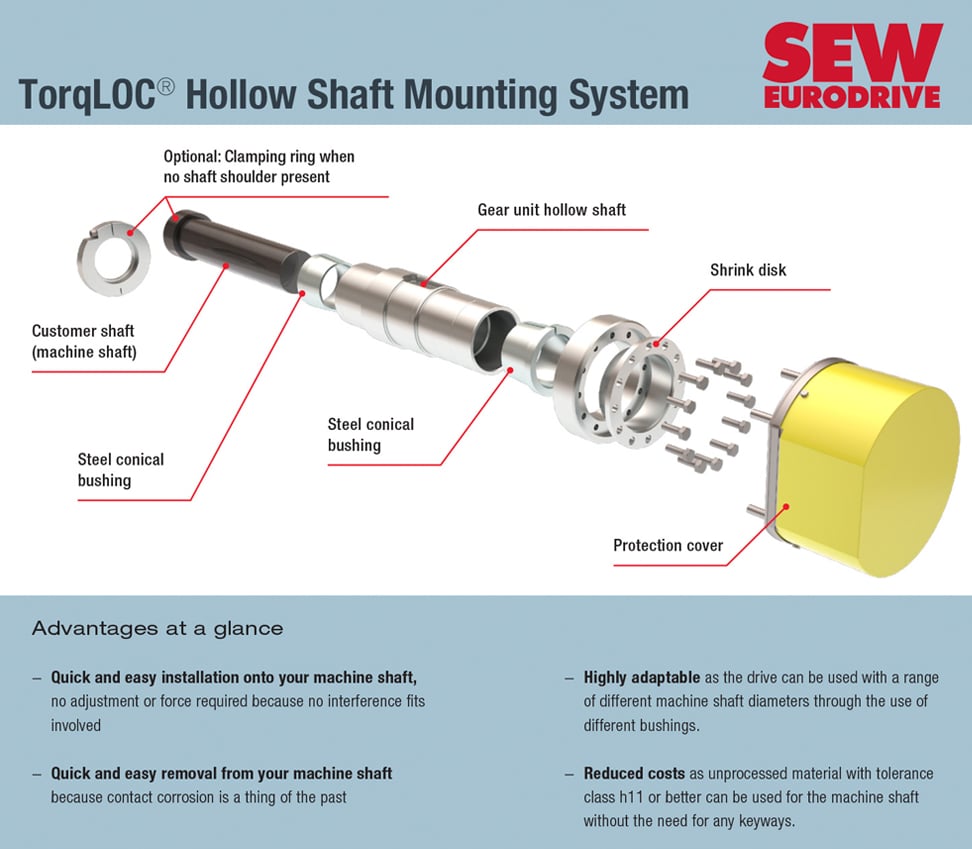 TorqLOC® is now available on select X-Series industrial gear units with shaft
size range 75-185 mm and is simple to install and remove from your machine shaft.
TorqLOC® ensures a non-positive shaft connection that works in a similar way to conventional shrink disk connections. In addition to the hollow shaft, which is integral to the gear unit, the system consists of two conical bushings that are mounted in both sides of the hollow shaft, a shrink disc, an optional clamping ring.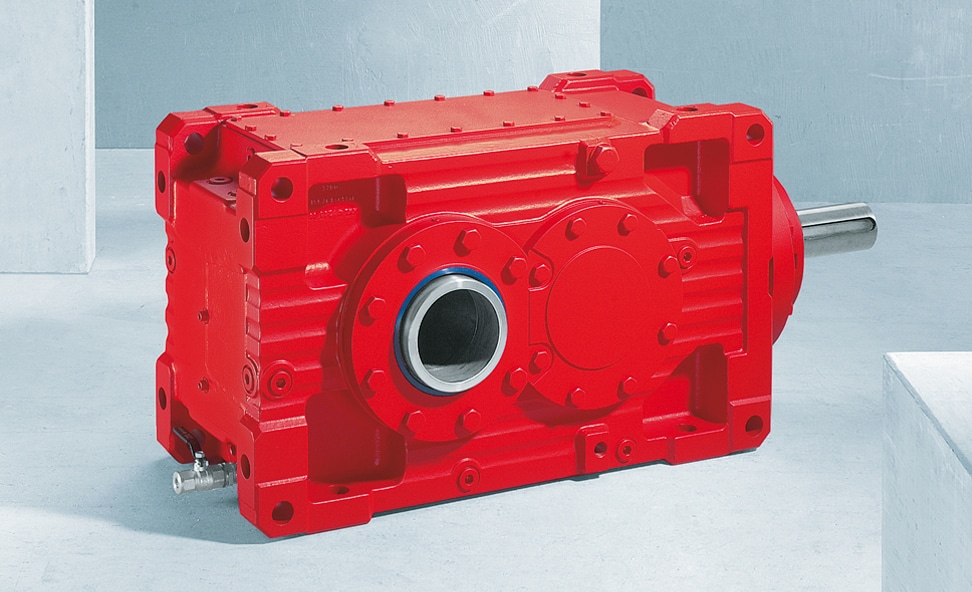 The X-Series industrial gear unit from SEW-EURODRIVE sets the standard
for drive power and reliability in the aggregates and mining industry.
It is perfect for applications where gear units will be un-installed and re-installed as the bushing allow for easy disassembly. Plus, its non-fretting and corrosion resistance features make it the perfect solution for wet environments. No need to cut the drive shaft to remove the gear unit!
Unlike a traditional shrink disc connection that requires a precision ground shaft, TorqLOC® can use stock material without machining. And unlike a traditional keyed hollow shaft connection, TorqLOC® requires no keyway. TorqLOC® offers advantages to both the OEM and the end user by reducing costs for machining, inventory, and installation.
Contact SEW's Industrial Gear Division at 864-439-8792 for additional data and ordering info.
---

Request For Additional Information: