Company Details
Programs
Contact Us
About Us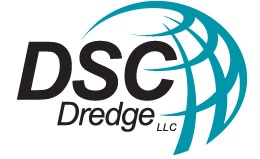 156 Airport Road, Reserve, LA 70084
No Tab Selected
Customers who place their trust in DSC Dredge experience added benefits that go far beyond simply purchasing the right dredge. We forge a long-term relationship with you through our one-on-one attention to your unique story, working with your application details and applying our engineering expertise. We round out your experience with our ongoing operations training and timely, knowledgeable parts and service support. The hallmarks of our success are our commitment to our Customers, paired with our Designs, Customization, Quality, Value and Resale worth.
Dredge Equipment Customization
At DSC Dredge, we specialize in customizing dredging equipment to meet the exact requirements of your unique application. DSC Dredge employs the largest dredge design/engineering team among all North American and most global manufacturers. Our roots go back more than 60 years as a family-owned and -operated dredge manufacturer. And during that time, we have built hundreds of dredges. Our six standard dredge models are world-class. But our strength lies in our ability to modify or custom design any dredge to fit almost any application.
How do we do it?
We explore all of the details of your project, such as the materials being dredged, length of flow run, depths, discharge point elevation, engine and pump preference and any other relevant information.
You may require extreme dredging depths, deeper hulls or increased excavation power. We can make all of that happen and more.
We involve you in every aspect of building your dredge—from specification and options to manufacture to delivery, training and maintenance.
Upon delivery, your dredge typically will be assembled by DSC Dredge personnel and placed in service only after we run it through intensive testing.
We then fully train your operating staff to ensure they understand the unit and its functions, so they can quickly and competently begin dredging your project.
Dredge Operation Training and Education
DSC Dredge offers numerous different and flexible training options for companies that are new DSC dredge owners. We also offer training to any company that seeks to educate its personnel on dredge operation, mine planning, dredge maintenance or maximizing dredging efficiency—even if the company operates other dredge brands.
All new DSC Dredge owners have access to a 2-day training course at DSC's primary U.S. training facility in Reserve, Louisiana, as well as onsite operational training when the dredge is officially launched. The first day of training reviews the fundamentals of dredging, while the second day focuses on the specific operations and maintenance of the new dredge. For more information about DSC Dredge's training options, please visit website.
Ongoing Customer Support
DSC Dredge's Product Support Services team are the people our customers turn to throughout the entire time they own our equipment, to help keep them operating at peak efficiency and minimize downtime. The DSC Dredge product support services department offers dredge repairs and maintenance, training, retrofits, fitness surveys and dredge relocations. We also conduct onsite dredging equipment surveys, with recommendations for equipment upgrades and improvements that will increase production.