The Deister BHST high-speed vibrating screen delivers optimum separation of fine materials due to a steeper screen inclination (typically 30 degrees), effective material bed management and higher G-force operation. Increased inclination boosts the particle travel rate, reducing the bed depth, while a higher-than-conventional speed and stroke create maximum G-forces that quickly stratify material for effective screening.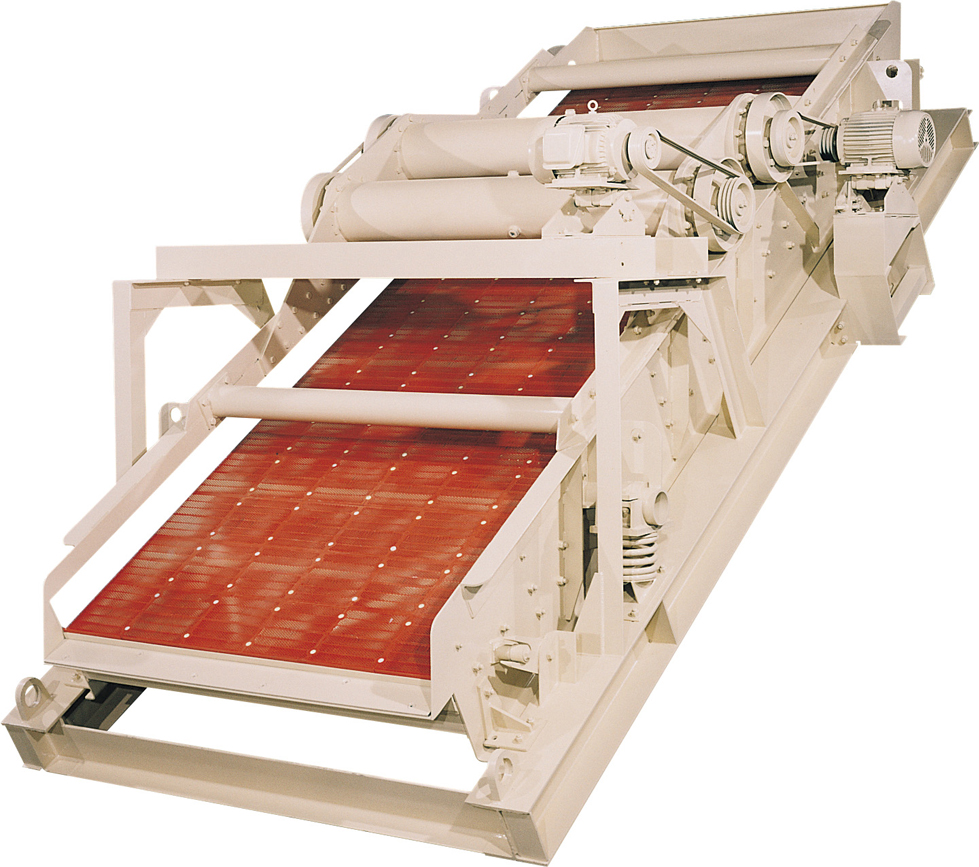 Deister employs either end-tensioned screen cloth or a modular urethane deck to help eliminate possible blinding during high-frequency applications. Either screening medium eliminates the channeling of fines to the sides resulting in uniform bed depth and maximum screening efficiency.
Featuring an exclusive long-life, "unitized" vibrating mechanism mounted on top of the vibrating frame, the entire vibrating system is a precision-construction, jig-assembled unit which incorporates all the advantages of a two-bearing system, and runs in a bath of oil with internal and external labyrinth seals to prevent loss of oil or contamination. A unique slingermist lubricating system makes it possible for Deister screens to operate at higher speeds and at lower operating temperatures.
Deister Machine Company, Inc., is a family-owned manufacturer of all-American-made feeding, scalping and screening equipment designed to significantly increase efficiency and productivity within the crushed stone, sand and gravel, asphalt, coal, coke, slag and ore processing industries.
---

Request For Additional Information: