SPECTIVE CONNECT – plant control in an app with real added value
Diesel fill level, average fuel consumption, average plant performance, gap setting, utilization rate and a lot more important process data can be displayed at any time on the SPECTIVE CONNECT app. In most cases, operators no longer have to leave the cab of their excavator or Loader interrupting the ongoing process. They can detect, for example, on the smartphone that the diesel fill level is low and order fresh supplies directly from the machine cab. Operators can see the crusher utilization rate at a glance and can thus regulate loading. They can also receive data on the daily output and compare it to the previous day – and a lot more. SPECTIVE CONNECT from Kleemann provides more safety for the operator, higher plant availability, higher utilization and thus higher cost-effectiveness.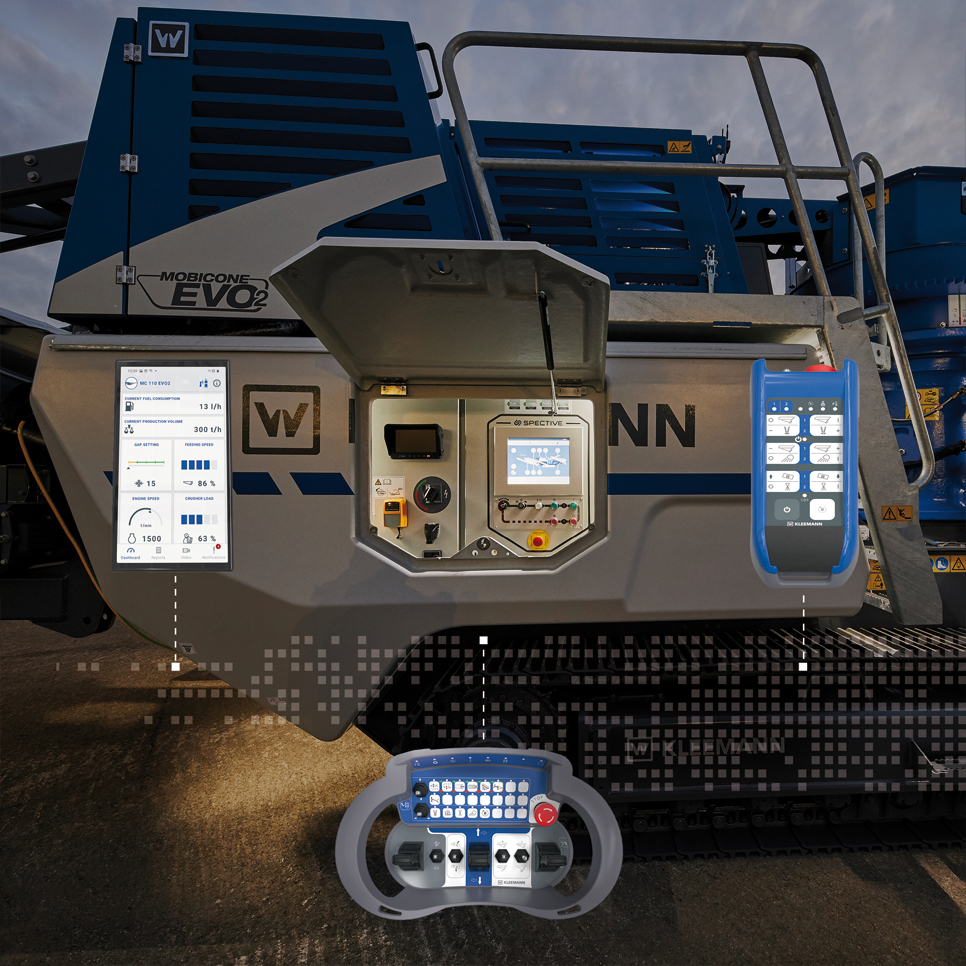 The SPECTIVE operating concept: touch panel directly at the plant, large radio remote control for the setup and driving procedures, small radio remote control with all operating functions. SPECTIVE CONNECT – the new app with all relevant plant information and jobsite reporting.
---

Request For Additional Information: