Precision Aggregate, located in Mesquite, Nev., provides high-quality construction aggregate products to the Las Vegas and northwestern Arizona marketplaces. The company operates a permanent plant in Mesquite and three portable batch plants, and the products they make are used in the construction of roads, tunnels, bridges and more.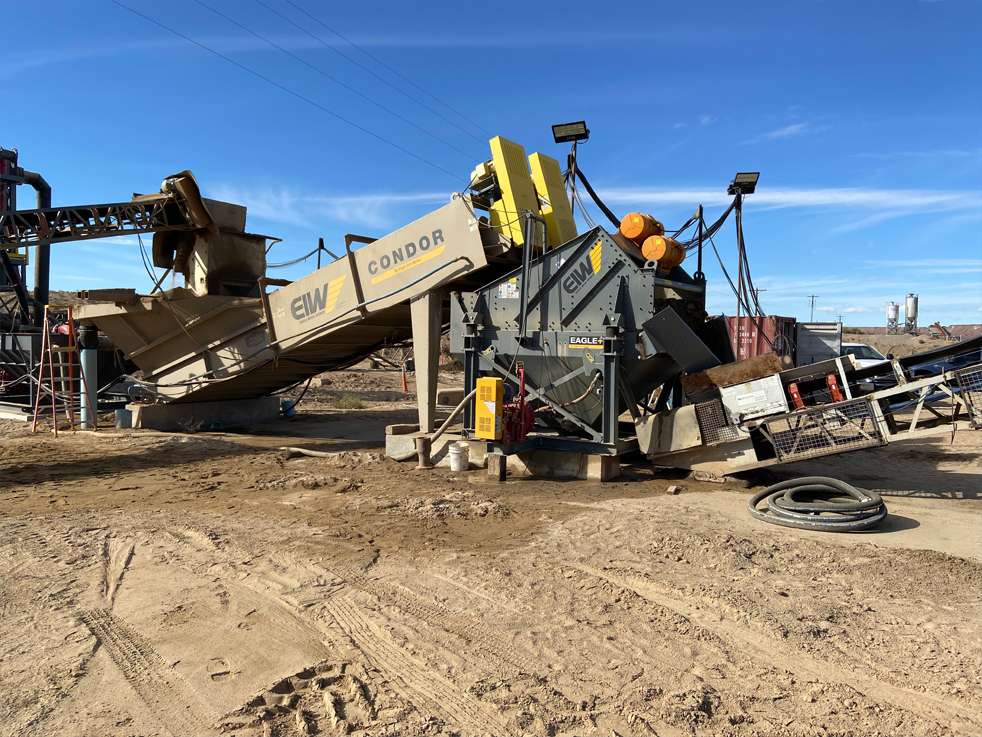 BACKGROUND
Precision Aggregate has a long history with Eagle Iron Works equipment. For more than a decade, their wash plant consisted of a single EIW Fine Material Washer, which they upgraded in 2019 to an EIW CONDOR double screw model.

"We had a sand screw from Eagle – it ran really good for us for about 13 years, but we decided to upgrade to the larger unit, a double 54" CONDOR, and it's worked really great for us so far," explained Scott Woods, who oversees the wash plant at Precision Aggregate.

While Precision Aggregate was pleased with the quality of product coming off the CONDOR Fine Material Washer, they wanted to reduce the moisture content of the final product so that they could sell it more quickly.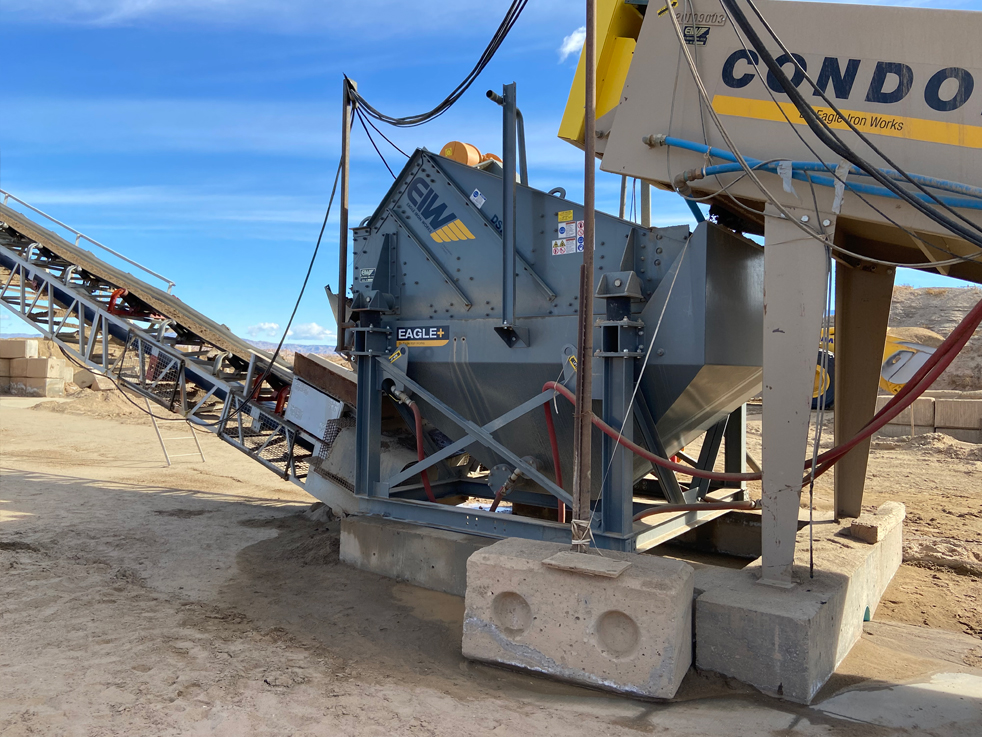 APPROACH
Precision Aggregate contacted ICM, EIW's dealer in Nevada, and ICM recommended EIW's latest innovation – the Eagle+ Dewatering Screen. The Eagle+ is a low-profile, skid-mounted Dewatering Screen that can be installed after any brand of screw washer to create a drip-free sand product. It features a high discharge point to accommodate a stacking conveyor directly underneath it.

Not only does the Eagle+ Dewatering Screen improve the moisture content of a finished product coming off a sand screw, but it also provides several housekeeping benefits by reducing the amount of water in the material. These benefits include less spillage under conveyors and less water draining from the stockpiles.

"We decided to add the Eagle+ Dewatering Screen because our C-33 sand was coming off the belt at 18% moisture, and we needed it to be 8-10% to sell it that day or the next day," said Woods.

Precision Aggregate's Eagle+ Dewatering Screen was installed to accept the discharge from their existing CONDOR Fine Material Washer. As two counter-rotating vibratory motors move the material forward along the screen, water detaches from the sand and exits through openings in the panels on the screen deck into a sump beneath the screen. The water is then pumped to another sump, which accepts the overflow from the fine material washer and feeds the fines recovery portion of Precision Aggregate's plant.

The sand discharges from the Eagle+ Dewatering Screen directly onto a stockpiling conveyor.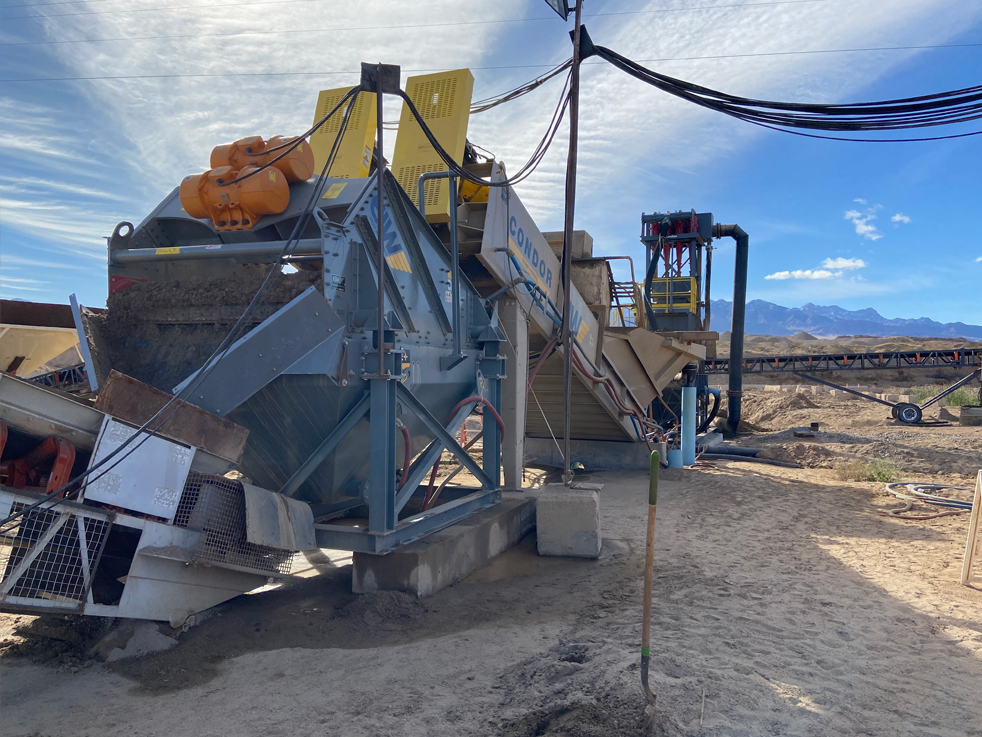 IMPACT
With the addition of the Eagle+ Dewatering Screen, Precision Aggregate is discharging a drip-free concrete sand from their EIW wash plant.

"Now that we added the Eagle+ Dewatering Screen, we're getting about 8-10% moisture coming off the belt, which we can sell tomorrow or today if we wanted to," Woods shared. "The biggest benefit is getting the moisture content down on the finished product."

Woods added that another benefit of the EIW equipment is the local service and support they receive from ICM."We've had a great relationship with ICM. They pointed out the double screw and the Dewatering Screen, which has helped out a lot," Woods said. "ICM comes whenever we need them. They show up if we need help; I know I can call them."

The Eagle+ Dewatering Screen in combination with the EIW CONDOR Fine Material Washer is proving to be a consistent and reliable way for Precision Aggregate to produce their desired C-33 concrete sand at a low moisture content for a product they can sell almost immediately. The consistency and reliability of the EIW washing equipment is why Precision Aggregate has chosen EIW over other washing equipment manufacturers.

"Our main reason for staying with the Eagle system is how reliable the system is itself," said Woods. "The CONDOR and the Eagle+ have been pretty easy to run. There hasn't been a problem with it."

Woods said maintenance on the system, when required, is easy.

"Maintenance on the CONDOR and the Eagle+ has been pretty simple," said Woods. "There hasn't been a whole lot. It's a pretty well-built system."

The low maintenance and reliability of the EIW wash plant are Woods' favorite things about the system.

"What I like best about the Eagle system is there's not a whole lot of maintenance and there's not a whole lot of downtime with it," Woods shared. "You turn it on, and it runs smoothly throughout the day."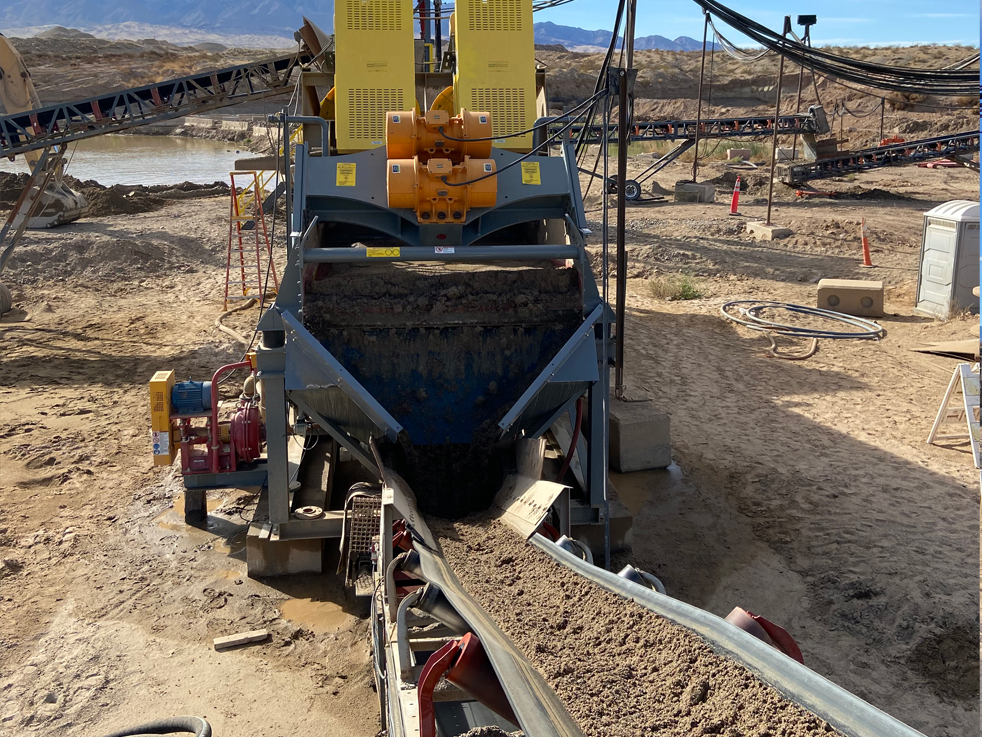 ---

Request For Additional Information: