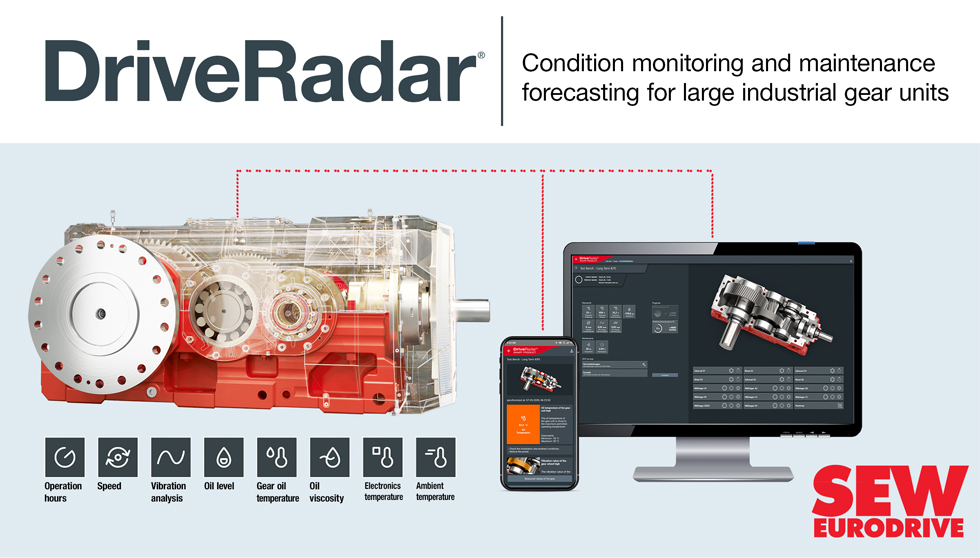 DriveRadar® – The IoT Suite for Industrial Gear Units

Avoid downtime and reduce maintenance costs with DriveRadar from SEW-EURODRIVE. This condition monitoring and forecasting tool allows you to monitor drive condition and plan maintenance measures in advance – thereby avoiding unscheduled plant downtimes.
Sensors record several critical elements including vibration analysis, oil level, gear oil temperature, input speed and much more. That data is then evaluated via the cloud-based DriveRadar IoT Suite web application. The easy-to-use web application creates a rapid overview of the condition of gear units and components online and issues email or app-based notifications.
More Information: https://www.seweurodrive.com/products/