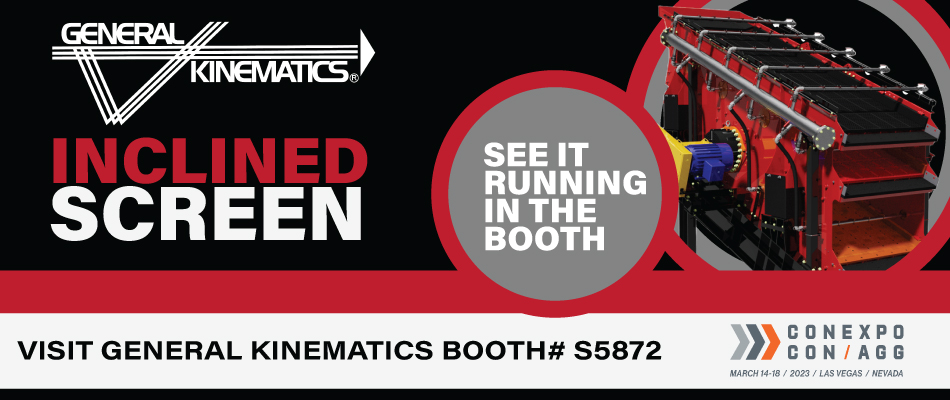 General Kinematics inclined screens are the highest performance, lowest maintenance solution to the screening of bulk aggregate materials. Single, double, and triple deck configurations allow for the ultimate in-process flexibility.
Heavy-duty construction features an easy-replace cartridge-style mechanism and a non-pivoting motor base that allows you to focus on processing material, not repairing your screen. Machines are available in industry-standard sizes and are designed to fit your existing footprint and structure.
Visit GK at CONEXPO in booth #S5872 to see the inclined screen running.
More Information: https://go.generalkinematics.com/l/145801/2023-02-15/3dq5fn