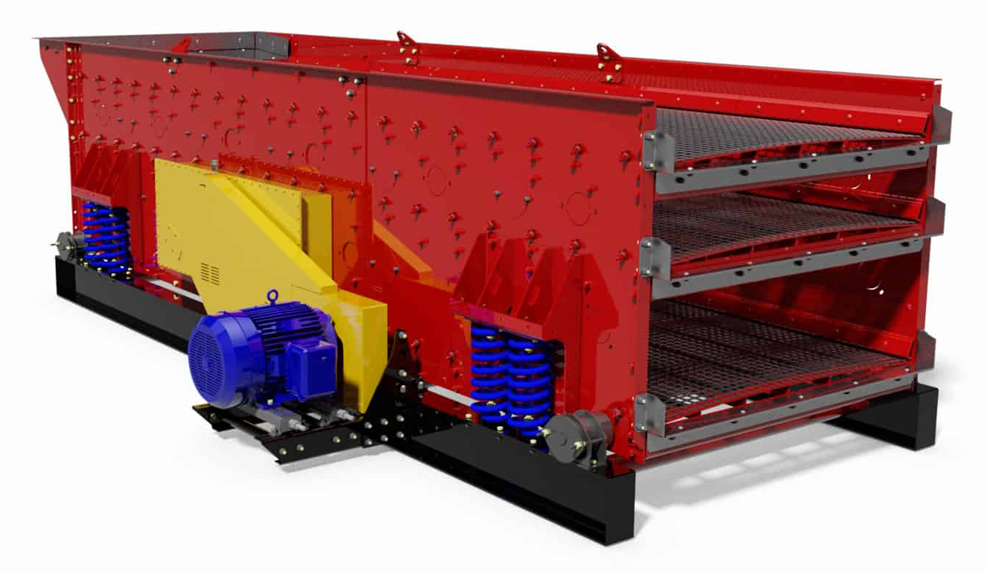 HORIZONTAL AGGREGATE SCREENS
General Kinematics Horizontal Screens are the perfect choice if you're looking for a precise aggregate screening solution. These screens have superior material retention capabilities, meaning they can easily handle tough, abrasive, heavy, or wet materials that other screens may struggle with. This makes them ideal for challenging jobs and applications requiring more precision.
We engineer our horizontal screens to withstand the rugged conditions associated with aggregate screening. GK's signature large spring diameter lessens the impacts of larger aggregate materials, reducing the strain on the screen decks. The direct drive design doesn't require belts or a pivoting motor base, resulting in lower maintenance and downtime.
Custom-built for your screening needs, these horizontal screeners fit seamlessly into the existing footprint of your facility. Available in two sizes, 6' x 20' and 8' x 20', and in double and triple-deck configurations. Contact a GK rep today to learn how our horizontal screen can be custom-made to fit your facility.
---

Request For Additional Information: