SOURCE: Terex Corp. | September 29, 2023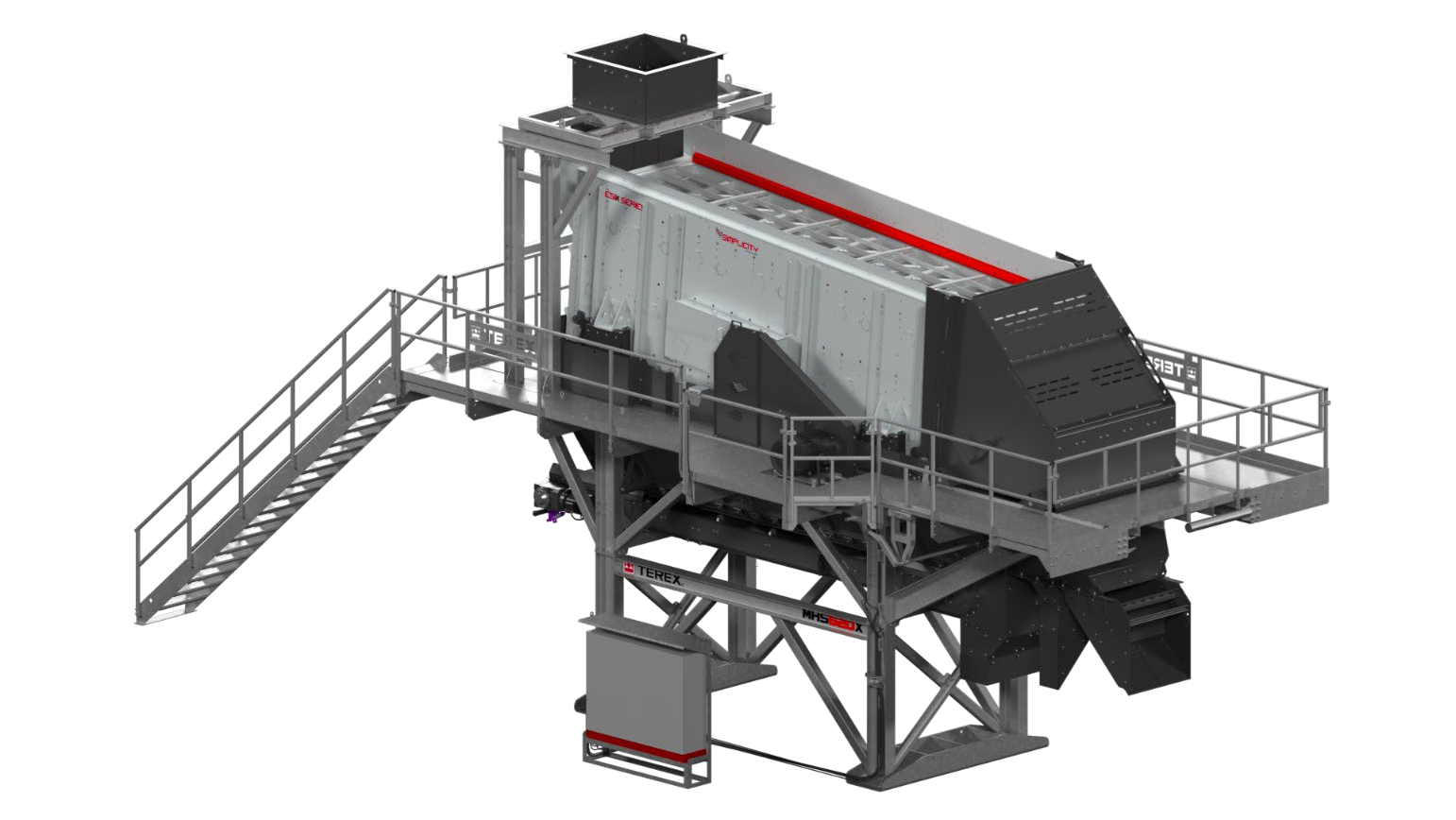 Durand, MI – Simplicity®, a distinguished name in the Aggregates & Mining Industry, proudly introduces, the MHS620X Modular Screen Plant, a mainstay of screening efficiency in our modular product offering. 
The MHS620X, features the new "extra clearance" 6'x20' ESX Horizontal Screen launched earlier this year at CONEXPO providing increased space between the screen decks resulting in easier maintenance access to the media therefore improving overall maintenance safety. Other key features of the MHS620X include an extra heavy-duty-I-beam frame, rigid diagonal truss construction and galvanized steel structure including walkways, stairs, and guard rails. The MHS620X emphasizes safety, sustainability, ease of operation, and streamlined setup times. 
The complete Simplicity's modular product line consists of several pre-designed wet and dry screening "plug and play" modules. The variety of bolt on options are interchangeable and can be fastened on-site using basic hand tools, eliminating any disruptions to ongoing operations. For use in various applications like Mining, Aggregates, Demolition & Recycling and Industrial Minerals applications, this product offering can be incorporated into a compact site or as part of a multi plant system. 
"Simplicity is one of 3 legacy brands within Terex MPS and has always stood for innovation and customer-centric solutions," said Russ Burns, Sales Director. "The MHS620X embodies the Simplicity reputation by delivering efficient solutions that place safety, sustainability, and operational ease at the forefront." . 
Simplicity®, a Terex Brand, has a long-standing history of delivering innovative equipment solutions that exceed customer expectations. Known for its commitment to quality, reliability, and customer satisfaction, Simplicity continues to drive industry progress by introducing cutting-edge technologies that redefine the landscape of crushing and screening operations. 
About Terex 
Terex Corporation is a global manufacturer of lifting and material processing products and services delivering lifecycle solutions that maximize customer return on investment. Major Terex brands include Terex, Genie and Powerscreen. Terex solutions serve a broad range of industries, including construction, infrastructure, manufacturing, shipping, transportation, refining, energy, utilities, quarrying and mining. Terex offers financial products and services to assist in the acquisition of Terex equipment through Terex Financial Services. More information about Terex is available on its website: www.Terex.com.
To comment on this story or for additional details click on related button above.