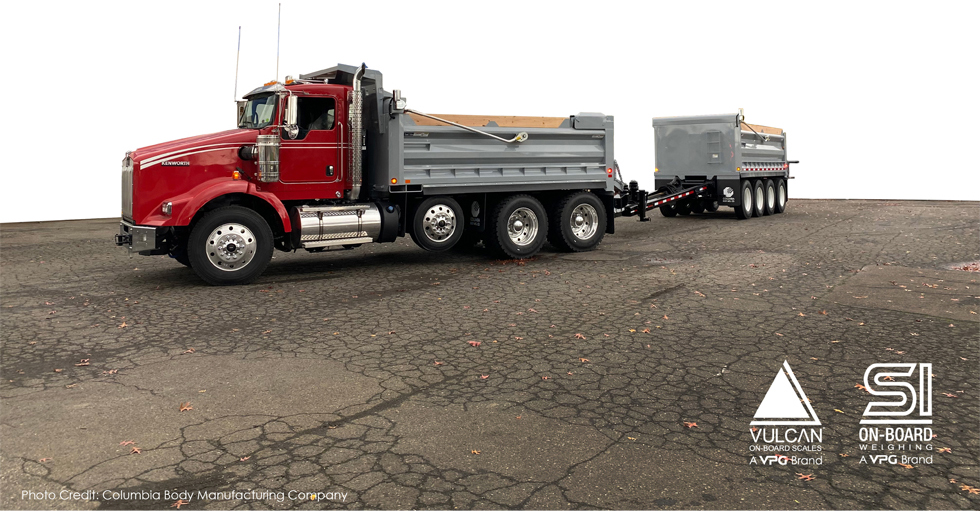 Eliminate Overweight Fines | Reduce Loading Times | Improve Maintenance | Increase Safety 

At Vulcan On-Board Scales, a VPG brand, our unparalleled industry experience allows us to bring you the best in weighing technology, product development, manufacturing, and service excellence. Our efficient systems combine the highest accuracy with easy installation and low maintenance.

Exceeding the legal weight for trucks comes with tremendous risks. It can result in substantial fines, delays, profit loss, and safety issues. During the loading process, Vulcan On-Board scales provide smarter weight management to maximize your profits and eliminate safety issues down the road.

Dump Truck Systems — Designed for durability, for on and off-road applications. Our rear hinge assembly Shear Pin Load Cells and front lift cylinder Hydraulic Sensor combine to optimize your load within a 1% accuracy of Gross Vehicle Weight.

End Dump Trailers — Vulcan On-Board Scales offers an expansive range of weighing systems for end dump trailers designed with spring, air and mixed suspensions. We employ our All-Digital Air Pressure Sensors on trucks and trailers that use air suspension systems.

---

Request For Additional Information: