For dry materials of 100 mesh and smaller, air classification provides the most effective and efficient means for separating a product from a feed stream for dedusting, or for increasing productivity when used in conjunction with grinding equipment. Materials of 100 mesh or smaller blind screens, making screenless separation like Sturtevant Air Classifiers the ideal choice for small particle separation. Sturtevant air classifiers balance the physical principles of centrifugal force, drag force and gravity to generate a high-precision method of classifying particles according to size or density. All three Sturtevant air classifiers offer durable construction, as well as time- and energy-saving advantages.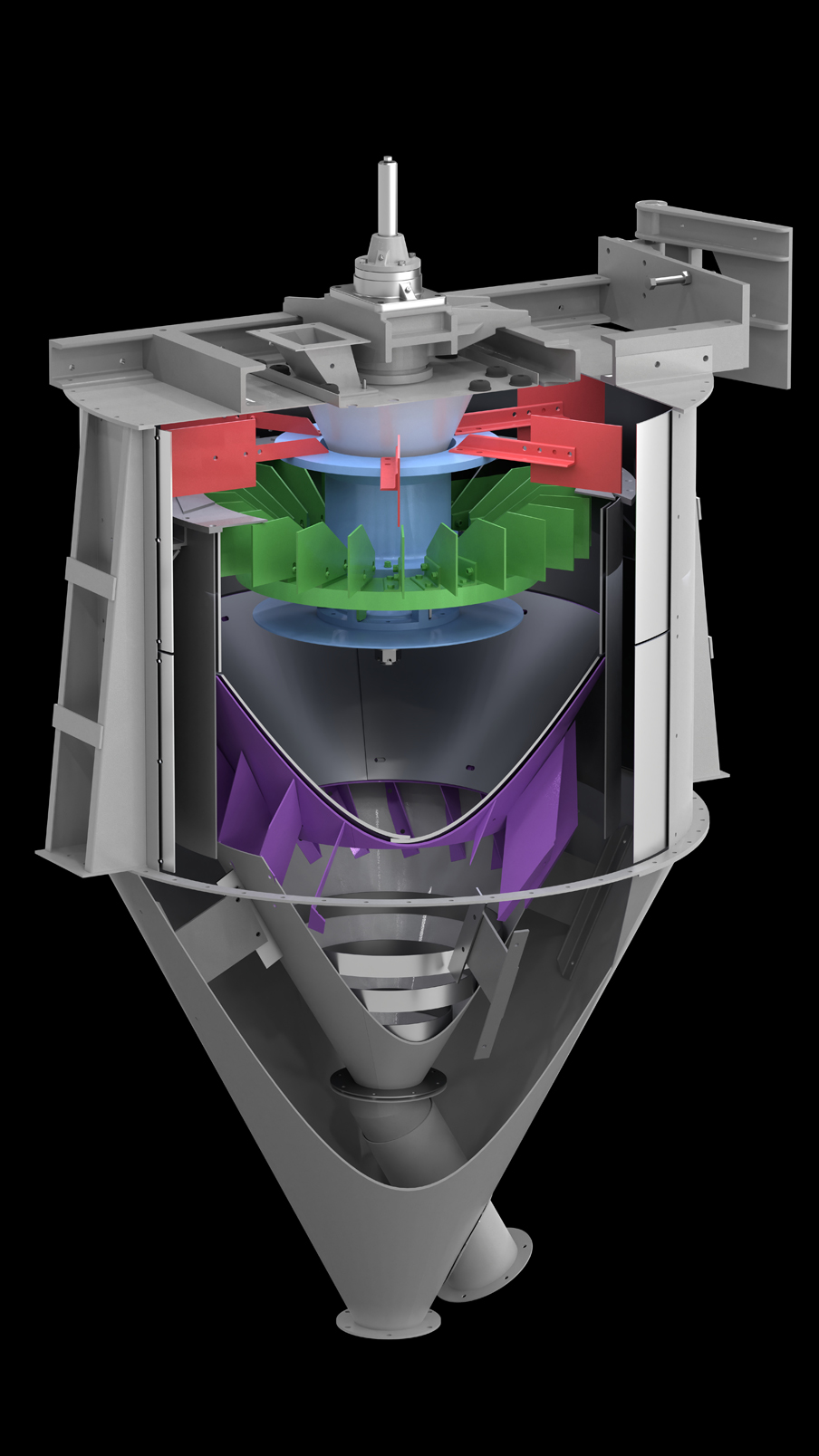 Whirlwind Air Classifier – Fine
Used to separate powders in the range of 100 to 400 mesh (150-38 microns). Completely self-contained internal fan, requires no process dust collection equipment.
---

Request For Additional Information: