Bunting's heavy-duty aggregate and mining magnets are built for maximum metal attraction.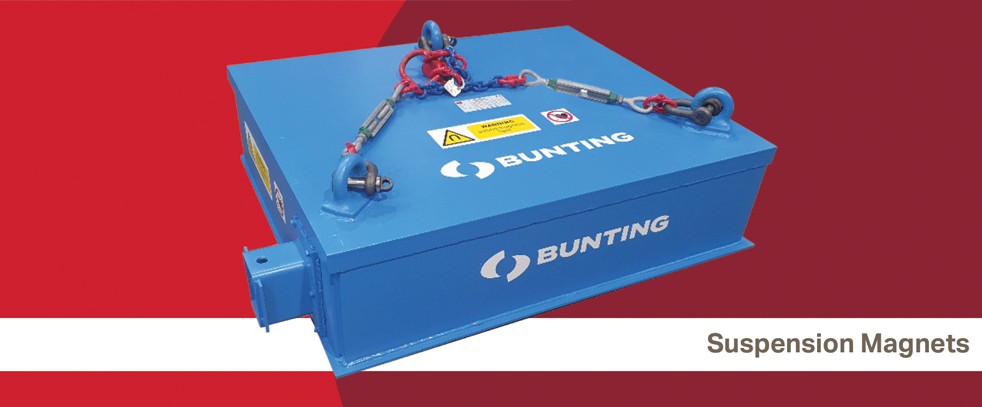 Suspended Plate Magnets
Suspended magnets reliably remove tramp iron from coal, stone, asphalt, ores, crushed concrete and other materials. Bunting manufacturers suspension magnets in permanent, air-cooled electromagnetic, and oil-cooled electromagnetic models and cover a full range of conveyor widths.

ElectroMax Compact Air-Cooled Crossbelt Magnetic Separator
Bunting's ElectroMax is 185% stronger and 25% lighter than comparable permanent crossbelt magnets and is ideal for the removal of heavy tramp ferrous metals. The coil design does not require a cooling system and eliminates the need for oil and oil tank; reducing the cost to maintain the Electro Magnet. No Tank requirements equals a more compact design and a lower profile. The ElectroMax is available with belt width applications from 36" to 48".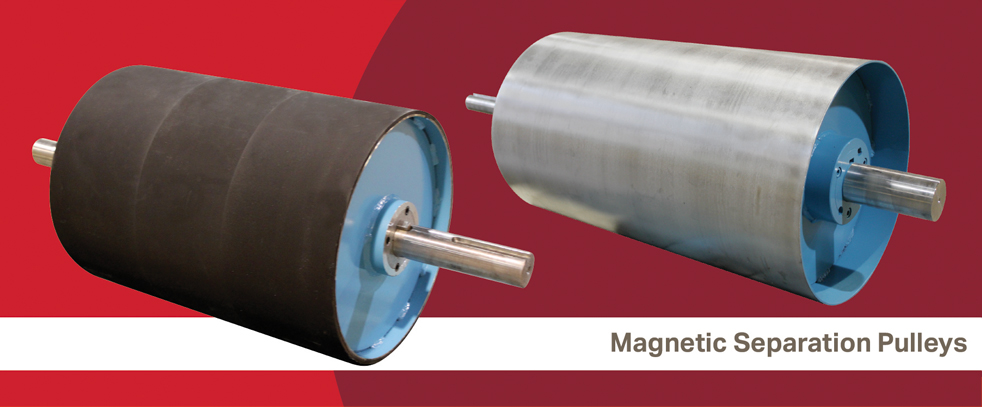 Magnetic Pulleys
Magnetic pulleys, manufactured for maximum reach-out, continuously remove ferrous metals from conveyors, such as nails, staples, bolts, and wire. Two permanent magnet options are available: ceramic or the recovery of large ferrous tramp metal, and extremely powerful rare earth magnets for extracting wire and other small metal from your production. Bunting's magnetic pulleys are available to suit a wide range of conveyor widths.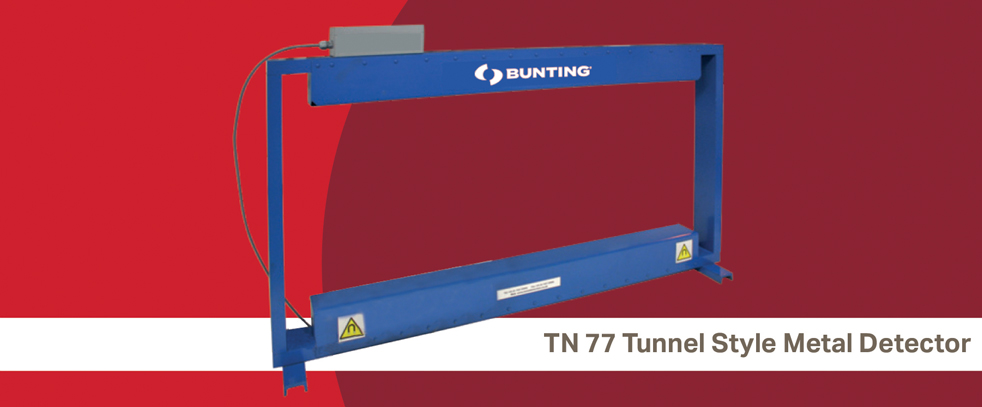 TN77 Metal Detector
The TN 77 is a tunnel-style metal detector that is easily installed on existing conveyor systems to inspect materials for tramp iron. The TN 77 provides reliable protection against screen & crusher damage. Our metal detectors are you last line of defense for crusher catastrophe.
---

Request For Additional Information: