SOURCE: Kay Sever | December 30, 2022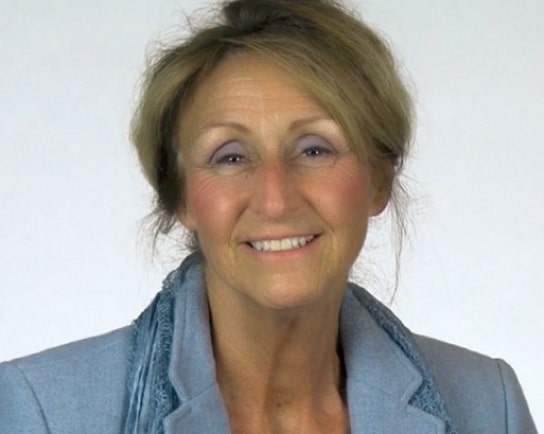 In 2022 we explored the invisible links between "context in business" and optimization. Why was this topic important to focus on for an entire year? Our traditional context for optimization is centered on investments in new equipment and systems… and excludes controllable factors that "steal" profit generated by your investment, hide operating potential, and complicate and confuse the optimization process. If we lack awareness about these factors, we cannot take action to remove them and/or mitigate their impact on optimization success.
In 2023 we are going to build on the ideas and insights presented in 2022. We will move from "fixed" factors that 1) limit your perspective on what's possible to achieve and 2) form boundaries (perceived and unperceived) around your profit potential to the "dynamics" of optimization, what they are and why they are important to consider as you pursue "best possible" performance and optimization.
Dynamics is defined as the science of the motion of bodies and the action of forces in producing or changing their motion. If we apply this definition to companies, "bodies" are individuals or groups withina company. Within the context of business, the term "dynamics" refers to how those individuals or groups act, react and interact in the workplace, which is an often unrecognized and unmeasured factor in achieving what I call "full" optimization at a site or company.
After reading this, you may be pushing back already, especially if your company's focus on optimization is centered on investing in new equipment and systems to achieve optimization. Most companies believe that optimization is achieved and sustained by such purchases. They measure their optimization success by equipment performance metrics, increased uptime, reduced bottlenecks and lower costs.
This is a perfectly logical approach IF a company has strong "organizational dynamics":
1) Departments have a "seamless energy flow" and an active application of "big picture" thinking.
2) Departments understand how they contribute to the success of the company and "work as one" to identify, prioritize and solve problems and capture untapped gains.
3) Executives, leadership teams and management teams use decision processes and strategies that incorporate optimization metrics.
4) Executives, leadership teams and management teams know how to proactively drive results and sustain change without taking actions that unintentionally steals financial gains and reduces the organization's "life energy" (so important to sustaining "full" optimization for the long term).
What if your company has weak "organization dynamics" and you wish to pursue optimization? If you are asking this question, you are in good company. Your company will not be able to truly maximize earnings if the organization is left out of your optimization scope. ROI reported for equipment and systems will be less than it actually was because losses caused by the organization will offset some of
your equipment gains. You will never see the grossed-up ROI so you will not know how much you lost.
Most companies do not consider "organizational dynamics" when pursuing optimization because they have been taught by vendors to focus on equipment. With management awareness training, it is possible for executives, leadership teams and management teams to quickly see their organization as a "machine" that can be retrofitted to support and increase gains from optimization, often for little or no
cost. If you have already installed new equipment and systems, it is not too late to add the organization
to your optimization scope.
Why are "Optimization Dynamics" overlooked? The answer is "no data" = "no management awareness":
1) Organizational dynamics create hidden losses when the organization does not meet the four conditions listed above. These losses are seldom measured or reported.
2) The financial system was not designed to measure or report lost/hidden profit potential (i.e., the dollars left on the table). These dollars are not the same as variances from budget.
3) Most companies do not know how to calculate or report losses linked to "optimization dynamics" (especially the organization), so there is little or no awareness of the dollars lost. With no awareness, management cannot act to stop these losses, so the losses continue year
after year, partially offsetting gains made by new equipment and systems.
Over the next year, we will explore the dynamics linked to optimization. It will be a journey based on real case studies, in-the-field observations about actions and reactions, and millions of dollars that either slipped away or were captured. We will talk about energy, urgency, courage and transparency. I will share the power of moments when opportunities to capture millions of dollars hung in the balance…moments when courage was the defining factor in preventing or stopping losses. You will gain a new
understanding about management's direct impact on optimization success and sustainability. It will be a
fascinating year. I hope you join me.
Thought for the month: If you understand what's missing and take action to remove barriers that are
holding you back, you can be confident that you are not just "getting better"… you are "getting it all"!
To comment on this story or for additional details click on related button above.
______________________________________________
Kay Sever is an Expert on Achieving "Best Possible" Results. Kay helps executive and management teams tap their
hidden profit potential and reach their optimization goals. Kay has developed a LIVESTREAM management training system for
Optimization Management called MiningOpportunity – NO TRAVEL REQUIRED. See MiningOpportunity.com for her contact
information and training information.