SOURCE: Kay Sever | December 2, 2022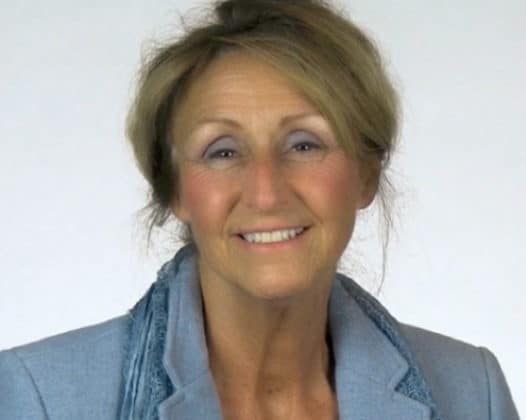 In 2022 we explored the invisible links between "context in business" and optimization. Why was this topic important to focus on for an entire year? Our traditional context for optimization is centered on investments in new equipment and systems… and excludes controllable factors that "steal" profit generated by your investment, hide operating potential, and complicate and confuse the optimization process. Without raised awareness of internal optimization threats linked to context, executives and leadership teams are often sabotaged by dynamics they cannot see, measure, prevent or remove. To honor your desire to achieve and sustain your "best" performance, it was time to take a step back to examine/expand the context upon which optimized performance is defined, pursued and justified.
December was a perfect time to review the insights and concepts presented in 2022. The following short paragraphs by month highlight how much of the "optimization realm" is never considered or discussed by executives or management teams as investments are made to achieve optimization. Please feel free to access each article in its entirety on the Aggregates and Mining Today website to learn more.
JANUARY – We emphasized why it's important to bring context into the forefront when optimization is the goal. We reviewed the definition of context and how it shapes our thinking, beliefs, words and actions. We connected the dots between context in business and optimization, and discussed why it's important to begin with management mindsets when moving forward with an optimization initiative.
FEBRUARY – We reviewed the 100-year history of measurement in management systems and how measurement practices, operating systems and financial systems have become increasingly complex over that time. Despite the current level of sophistication in management systems, they still lack data linked to millions of additional dollars that could have been earned but weren't. This "data void" means that executives and management teams "are handicapped" as they attempt toachieve their goals for "best possible" performance.
MARCH – We dissected actual data… production stats… costs… the numbers you look at every hour, day, month and year when assessing performance, setting goals, making decisions and approving capital. You learned that actuals are the NET RESULT of what happens in a company. You learned a formula for actuals that you probably had not seen before. Sometimes the losses are small andother times there are millions of unreported dollars at risk. You learned that these losses 1) can stay hidden for years and 2) are not the same as budget variances.
APRIL and MAY – We compared feasibility studies to optimization and start-up processes. You learned how some feasibility activities are the same as those required for optimization success. You also learned that these activities are often abandoned at start-up because of a "management process transition" that occurs when moving from the Development Phase to the Operating Phase.This shift in management systems disconnects management from metrics and processes that could help them achieve "best possible" results. Prior to start-up, it is possible for management to plan to include some metrics and processes in their operations management system, which will eliminate optimization barriers and expose profit dollars at risk before they are lost, saving millions of dollars over LOM at a large operation.
JUNE – We introduced the Process of Discovery and why it is an essential part of the optimization scope. Using a defined process for discovery of hidden operating potential requires a third dataset separate from actual and budget data. This is necessary because actual and budget data do not contain linkages to hidden operating potential. Prioritizing and managing the discovery process isjust as important as the data for discovery. Management strategies for integrating this data into communications and decision-making processes must be well-executed to sustain optimization gains for the long term.
JULY – You were introduced to the concept of "overburden" in the optimization process. Executives and site leadership teams know that physical overburden covering an orebody MUST BE REMOVED before equipment can access the "value" trapped in the orebody. Similarly, management must plan for and remove their "virtual overburden" (organizational barriers that will prevent them from maximizing or sustaining optimization gains). "Virtual overburden" requires its own plan for removal. Only management can remove "virtual overburden", and it must be removed BEFORE optimization gains can be maximized or sustained. This optimization step is OFTEN SKIPPED due to lack of management awareness about its link to earnings and lower ROI.
AUGUST – The first of a four-part series on Measuring the Unmeasurable. In Part 1 an analogy was made between cell phone radiation that can't be seen but can be measured and operating potential that can't be seen but can be measured… data that can be used to minimize risk of (preventable) loss. Without this dataset, companies can be "in the black" (make a profit) and meet budget year after year, unaware that they are leaving millions of unmeasured dollars on the table! This article discusses why this data void exists in almost every company.
SEPTEMBER – We further dissected actual and budget data. In Part 2 of this series we examined the sources of these datasets and hidden distortions that may lead executives and management teams to unknowingly make less-than-optimal decisions for the company. We talked about how these two datasets are used in tandem to measure performance and make adjustments that increase production or reduce costs. We discussed the budget variance… the "sacred cow" of all management metrics, what it really means to decision-making and its lack of connection to the optimization process. Budget variances do not tell executives and management teams how much profit was not reported… a data requirement critical to optimization success.
OCTOBER and NOVEMBER – We introduced a new insight for your consideration in Parts 3 and 4 of this series. If there is no dataset for operating potential (the data linked directly to optimization), then analyzing budget variances is management's only option for measuring success, even if optimization is the goal. This means that numbers used for decision-making are not linked to goals for "best possible" performance. As a result of this disconnect, there are management questions about performance and excellence that cannot be answered. We began a discussion about things that leadership teams CAN'T DO if they are meeting with their people and only have budget variance data to assess performance. We broke down the issues in these five case studies: 1) morning meetings, 2) budget review meetings, 3) capital spending requests, 4) expansion request and 5) corporate culture initiative.
To summarize this year's journey about context and optimization, you learned that:
1) Achieving profit maximization via optimization is a broader task than buying new equipment.
2) Performance measurement systems were not designed to help optimize performance.
3) Some management processes are a mismatch for optimization, a barrier for management.
4) Weak organizations can cause significant unmeasured but preventable losses that reduce ROI.
5) All of these weaknesses that can be strengthened and overcome with an expanded context for optimization, heightened management awareness and strategies designed for that purpose.
Thought for the month: If you understand what's missing and take action to remove barriers that are holding you back, you can be confident that you are not just "getting better"… you are "getting it all"!
Kay Sever is an Expert on Achieving "Best Possible" Results. Kay helps executive and management teams tap their hidden profit potential and reach their optimization goals. Kay has developed a LIVESTREAM management training system for Optimization Management called MiningOpportunity – NO TRAVEL REQUIRED. See MiningOpportunity.com for her contact information and training information.
To comment on this story or for additional details click on related button above.