SOURCE: Kay Sever | September 27, 2022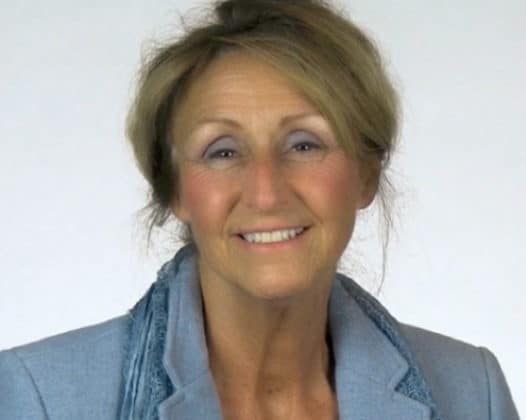 Context is defined as "the circumstances that form the setting for an event, statement or idea". In 2022, we will be exploring the context surrounding optimization in business… 1) what we believe and have been taught about success in business and 2) how these beliefs have influenced our perspectives on the "who, what, when and how" of optimization and the gains we are able to achieve and sustain. 
To illustrate the power of context on business success, over the next few months we will consider questions that cannot be answered within traditional/historical business practices and how the resulting void in information shapes the context for this thing we call "management"… how you define management responsibilities, how you communicate, how you solve problems, how you measure success… and how success is unintentionally limited despite investments in improvement/optimization.     
The past two months we have revealed how data for operating potential is different from actual and budget data. This month we will unpack some things executives and management teams CAN'T DO without data for operating potential. 
Just for review: Operating potential is "a company's existing untapped capacity for profit generated by assets and the organization". Data for operating potential is linked to the "outer limits" of existing operating capacity or "best possible" performance for existing assets and the organization. 
To understand the uniqueness of data for operating potential, let's compare it to actual and budget data. Actual data quantify past/present performance of assets and people. Actuals reside in the financial system, as well as in feeder systems within operations. Budget datasets are created by management and represent management's "best guess" plan for future performance. Neither of these datasets contains numbers linked to "best possible" performance.   
Your ONLY OPTION: What Leadership Teams CAN'T DO Without Data for Operating Potential
Actual and budget data are used by every executive team and site management team to measure and improve performance and make strategic business decisions that increase profit. Have you ever considered what you CAN'T DO because you are limited to only these datasets for making every decision about money, about processes and about people? What does this "data void" mean to common management processes/scenarios that occur at operations all over the world?
Analyzing Variances – Some Facts
1) The variance between actual and budget is a key measure of management success that is always reported. If a variance is large, it may be the most important number to focus on with much time spent explaining the overage/shortfall and deciding what action to take to achieve the plan. It is important to remember that:
a. A variance from budget is NOT the same as a financial loss on the income statement.
b. Because you only have actual and budget data to make decisions with, analyzing budget variances is your ONLY OPTION for measuring progress towards performance goals.   
2) The variance between actual and operating potential data IS linked to a financial loss that is NEVER REPORTED (profit "left on the table")! This loss can be millions of dollars more than the variance between actual and budget, but because you have NO DATA for operating potential, you NEVER see it and CAN'T take action to capture it. 
Your ONLY OPTION – Real Life Management Applications
Here are a few examples of how common management activities are impacted by a lack of data for operating potential: 
1) Morning Meeting: The plant team is discussing month-to-date performance vs. budget in their morning meeting. A trend chart reveals a negative budget variance for the month. The team is discussing process changes that would reduce or zero out the budget variance. You are in attendance. Without data for operating potential,
a) Your only option is to ask traditional questions about their strategies for making the monthly target… do we need to cancel maintenance, increase throughput, work overtime, etc..
b) You don't know how big the "process variance" really is, so you don't know what the real loss is.
c) You can't ask questions related to "best possible" performance metrics because you don't have any of those metrics.
d) You can't consider or evaluate a "bigger picture" option linked to potential that may reduce or eliminate future budget variances.   
2) Budget Review: Your site's management teams are presenting their first pass version for next year's budget and are explaining the targets they set for asset performance. You are in attendance. Without data for operating potential,
a) Your only option is to ask traditional questions about maintenance, run rates, tonnage, etc. 
b) You have no data to determine if a target may exceed what is possible to achieve, which means you are at risk for:
a. Approving an operations budget that may not be achievable.
b. Setting your people up to fail, especially if the budget values are tied to bonuses.
c. Creating mistrust between your management team and the workforce.
d. Losing credibility with executives or the board or directors. 
c) You can't ask questions related to "best possible" performance metrics because you don't have any of those metrics. 
Continued next month – In Part 4 we will examine other real life management applications that are impacted when leadership teams have only ONE OPTION for measuring performance and making business decisions.   
Thought for the month: If you understand what's missing and take action to remove barriers that are holding you back, you can be confident that you are not just "getting better"… you are "getting it all"
Kay Sever is an Expert on Achieving "Best Possible" Results. Kay helps executive and management teams tap their hidden profit potential and reach their optimization goals. Kay has developed a LIVESTREAM management training system for Optimization Management called MiningOpportunity – NO TRAVEL REQUIRED. See MiningOpportunity.com for her contact information and training information.
To comment on this story or for additional details click on related button above.