MINExpo International is the world's largest mining event. Due to the current pandemic situation, many customers were unable to attend the exhibition. If you were unable or reluctant to travel, watch our in-booth video, and you will not miss Schenck Process at MINExpo 2021.
Company Details
Programs
Contact Us
About Us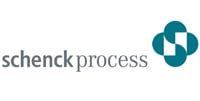 7901 NW 107th Terrace Kansas City, MO 64153
No Tab Selected
Schenck Process is recognized around the world as your strategic partner and the engineering experts in material handling, mineral processing and precision weighing technology for the aggregate and mining industries. Collaborating closely with our customers, we commit to the real challenges to ensure their business remains in front of the varying cycles and trends. This dedication is achieved through our innovative designs, investment in research and development and our comprehensive engineering ability to improve efficiencies through higher reliability, accuracy and reducing operational costs when you invest in our robust vibrating screens and feeders, weighing, train loading system, dust collection, pneumatic injection, conveying solutions and screening media technology.

When you partner with Schenck Process, you have the advantage of our global knowledge base from many industries supporting customers through the whole lifecycle of our products. Our customers also have the advantage of access to our in-house engineering teams, worldwide manufacturing locations, field service technicians, and aftermarket parts support to respond quickly to your needs no matter where you are located around the world.