Since 1899, Dings Company Magnetic Group has been providing metal separation solutions to companies around the world.  The company is a manufacturer of a complete line of electro and permanent overhead magnets, magnetic head pulleys, magnetic drums and eddy current separators.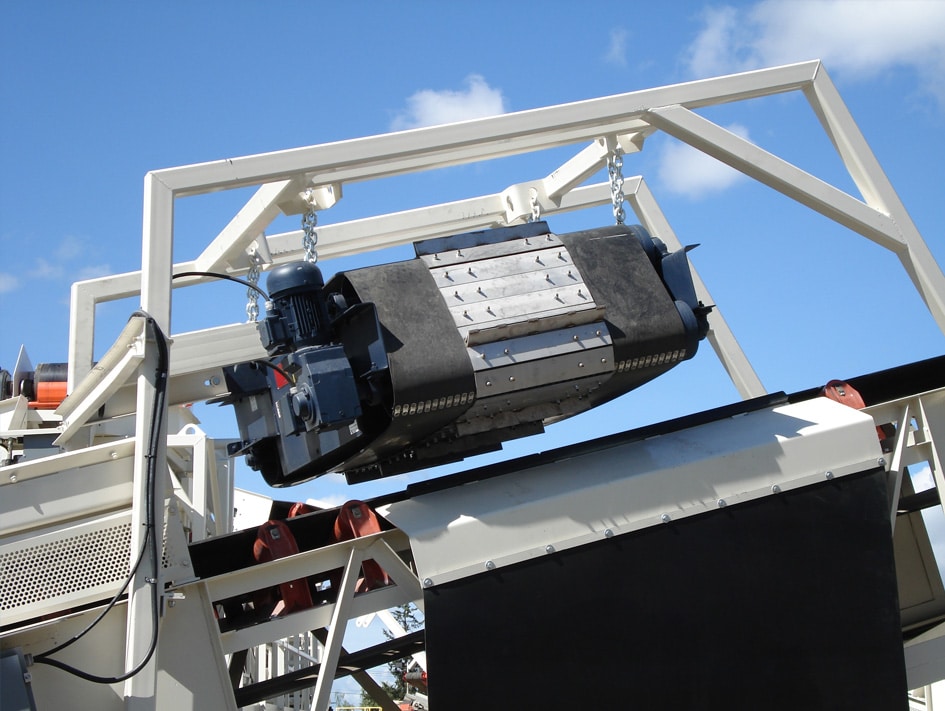 Dings Electro Overhead magnet
Dings magnetic separators remove tramp iron from conveyed material, allowing aggregate producers to protect crushers and other downstream equipment.
Additional Features:
· Industry best 20 year coil warranty
· Additional wear plate protects the magnet impact area
· Heavy duty frame construction
· Permanent overhead magnets have a lifetime guarantee on magnetism
---

Request For Additional Information: