The logwashers remove dirt, loam, clay contaminants, and other deleterious materials from raw aggregate materials such as dirty limestone, dolomite, and high silica content gravel. With the capability of handling large rock, high tonnage feed capacities from 220 – 660 STPH and rugged twin shafts and paddles, these logwashers are suitable for a variety of applications requiring severe scrubbing and de-agglomeration.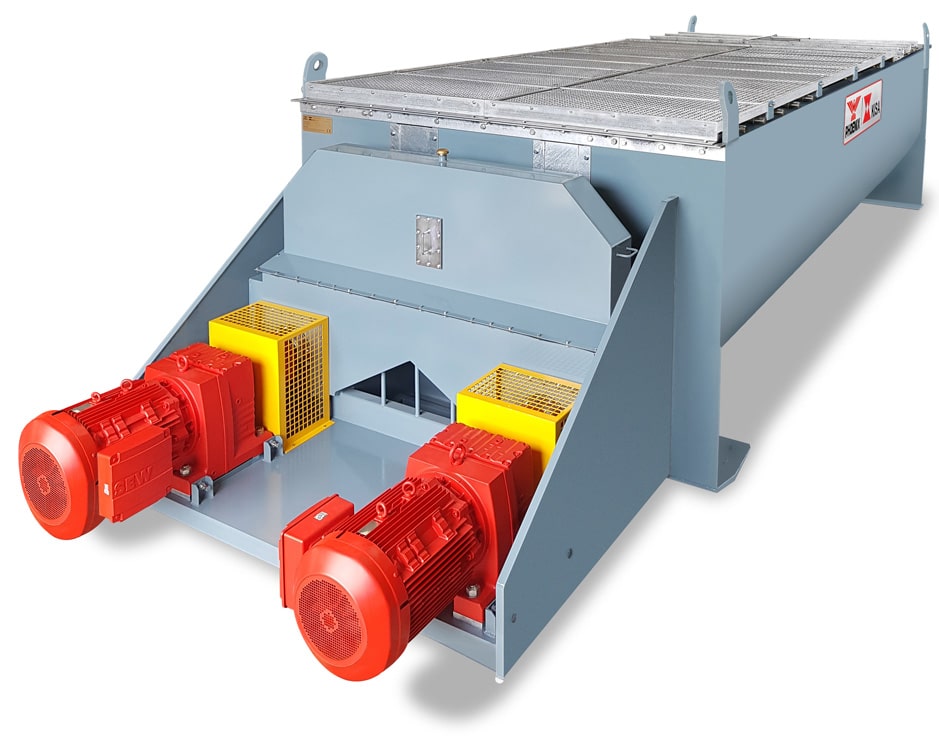 The PHOENIX/KISA logwasher scrubs dirt, loam and clay contaminants from aggregate feedstock while crushing low density particles for highly effective washing and de-agglomeration.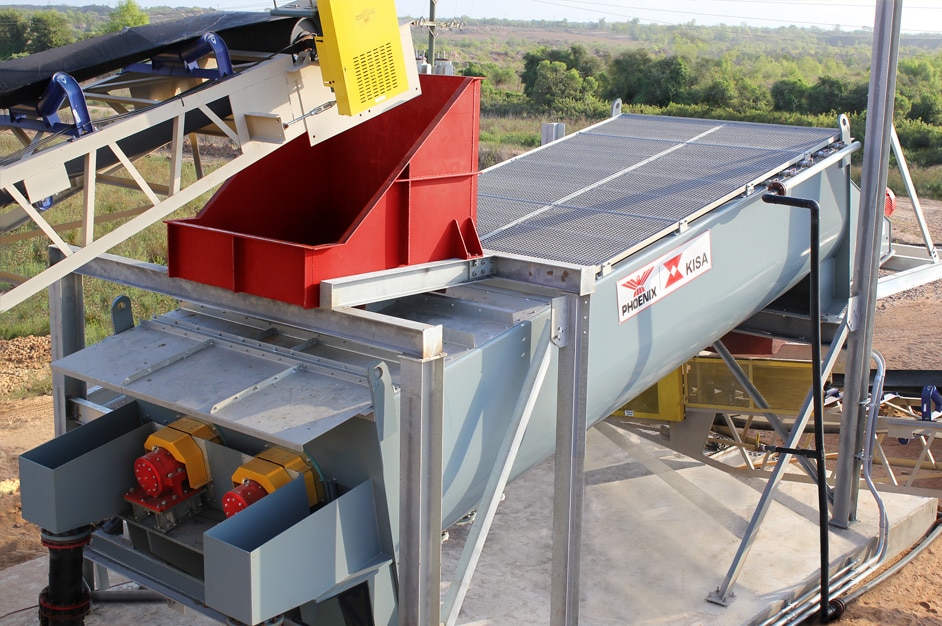 Logwashers are an essential component for aggregate wash plants providing scrubbed, washed rocks for further processing.
| | | | |
| --- | --- | --- | --- |
| Heavy-duty steel paddles on interlocked counter-rotating twin shafts. | Intense paddle-rock and rock-on-rock shear action provides severe scrubbing and de-agglomeration. | Large, dirty rock up to 12" is fed to the lower end of the trough. | Clean, scrubbed rock is discharged and conveyed. |
SWX twin shaft logwashers are available in several power arrangements and tonnage outputs and accommodate rock up to 12 inches.
Features & Benefits
• Continuous feeding of material up to 660 STPH provides maximum efficiency
• Feed handling capacity up to 12-inch rock accommodates a variety of aggregate washing applications
• Force-synchronized, counterrotating twin shafts with heavy-duty steel paddles crush low-density particles for effective washing of impurities
• Low water consumption of 400 – 800 GPM depending on machine size and feedstock
• Optional upflow nozzles can be added for higher rates of wood and organic removal
• Optional auxiliary feed box liberates surface clay
Typical applications for PHOENIX/KISA SWX Logwashers include, but are not limited to:
• Severe Scrubbing
• De-agglomeration
• Washing
---

Request For Additional Information: